Online platform kicks corruption out of SA soccer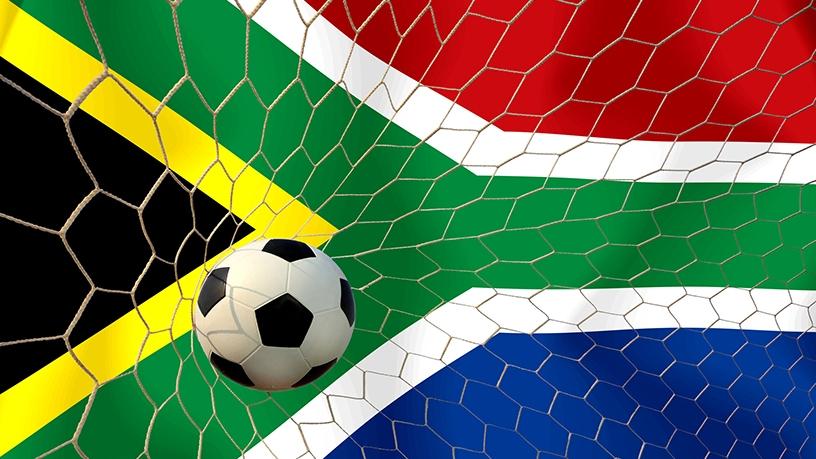 A centralised online player registration system aims to kick corruption out of South Africa's football leagues and make it easier for local associations to verify players and organise competitions.
The platform, MYSAFA, is part of a digital player registration and competition management project by the South African Football Association (SAFA) and has been gaining momentum over the past few months.
Over 83 000 football players have been registered nationally on MYSAFA since it was first soft-launched in the Eastern Cape in February 2017. Almost 40% of these players were registered in the first few months of 2018.
The service provider behind MYSAFA is Inqaku, a start-up launched by South African entrepreneur, Craig Rivett, who is also founder of safety app Namola. MYSAFA allows any coach, referee or football official to easily check the authenticity and eligibility of a player electronically.
Inqaku says historically, players competing in official leagues were registered locally at one of 341 SAFA Local Football Associations (LFA) or 52 regional offices. The result of this decentralised approach was a lot of confusion about who played SA's most popular sport. Identity theft and age cheating was also a common problem in some leagues and there were very few data-driven ways to scout talent.
"SAFA has been looking for a platform to solve its membership problems for a while, but nothing including the software offered by FIFA was appropriate for Africa or SA," Rivett told ITWeb.
The introduction and rapid adoption of MYSAFA is building in a centralised understanding of who plays football at local levels, as well as where they play and how they perform. There has also been a drop-in cheating-related disciplinary cases since its launch.
"Imagine if we could identify talent by asking questions like, who is statistically the most effective left back in Khayelitsha? Or, who is the most successful coach at the under-nine level? Who is the most productive ABC Motsepe League goal-scorer playing in a 4-4-2 scheme? One day soon, we will have the platform to answer these questions and more, objectively," says SAFA digital chief, Jason Anderson.
Rivett aims to pass 500 000 registrations by the end of 2018 and expects to have over 1.3 million players registered by the end of 2019. He says MYSAFA works through both an online portal and a mobile app.
"When a player wants to register for an organised league they give their SAFA LFA a completed registration form and other required information. An administrator at the LFA inputs the player's ID number and their information is auto-completed via an API [application programming interface] to the Department of Home Affairs.
"This allows the administrator to verify that the person is who they say they are. MYSAFA also checks the player isn't currently registered with other leagues or clubs," he explains.
When the player's registration is verified they are then given a player identity card which is printed centrally and distributed to each region.
"Due to the delays in printing and delivering cards, the administrator is able to print or export a temporary A4 card sheet that looks exactly like the player cards. If someone suspects that the card sheet or card has been edited they can scan the QR code on the card using a free MYSAFA Android app to see the player's virtual ID card," Rivett adds.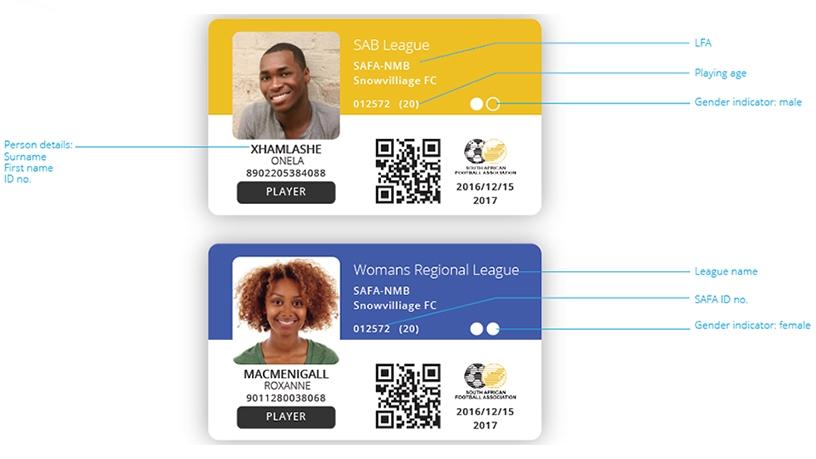 Rivett says league organisers use the public MYSAFA Web site to not only check authenticity and eligibility of players but also to set fixtures and capture results. According to Rivett, the response from local associations and administrators has been "overwhelmingly positive" so far.
"It is making administration much easier and efficient. This is partly the reason for the rapid growth we've experienced over the past few months," Rivett adds.
He says the Web site is currently focused on LFA and region administrators but a new public site will be launched soon which will be more fan and supporter focused.
"Building the software being used for SAFA was the relatively easy part. To get it adopted was harder. We've held training sessions throughout SA and have a call and support centre running in Port Elizabeth that deals with on-boarding, queries and support.
"The growth we experienced from the end of January is the first time I've ever experienced viral growth. As more SAFA structures adopt MYSAFA, the more pressure is put on the rest to adopt the same system. When a new LFA adopts MYSAFA, all the others get a number of benefits, including knowing their teams are playing against home affairs verified players," Rivett concludes.