Taxify integrates safety button for drivers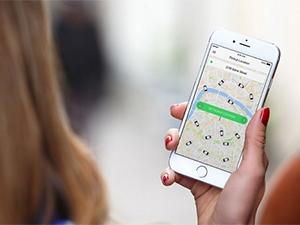 To combat violence against drivers, ride e-hailing app Taxify has embedded an SOS button that dispatches police or emergency services to drivers when needed.
This is in partnership with Namola, an app available country-wide that shares smartphone GPS co-ordinates with the South African Police Service (SAPS) so that emergency services can be dispatched to the user's location without a phone call. The free app for iOS and Android users recently hit 150 000 downloads.
It is supported by Dialdirect Insurance, and has now been integrated into the Taxify driver app.
This was announced at the inaugural Taxify Driver Safety Summit, held today at Turbine Hall in Newtown, Johannesburg.
The app is in pilot phase at the moment and will roll out to all drivers by the end of the month.
In the coming months, Taxify hopes to also integrate with armed response firms so that drivers can call for help if they are in dangerous situations.
These could include picking up a passenger who has not given a clear destination and instead directs the driver to a secluded dark area where their car, phone and cash are stolen, or meter-cab taxi violence such as being shot or having their car burnt.
On a Taxify ride to the summit, a driver told ITWeb that one of his colleagues (a friend that he had known for 20 years) was shot dead in a meter-cab taxi violence incident in January. The driver, who preferred not to be named, also said he had previously picked up a rider who he felt was directing him to a dangerous area.
"It is unacceptable that the drivers are being targeted when they are doing their job," says Taxify country manager Gareth Taylor.
"Rider and driver safety is our first and foremost priority. The safety button will allow Taxify drivers to access rapid deployment of the correct emergency response, should they find themselves in danger."
Namola CEO Peter Matthaei says the app "exists to help improve safety and security in South Africa. We are a community-focused application that aims to get citizens the fastest help possible in any emergency.
"The partnership with Taxify will help alleviate some of the distressing situations that drivers can face. The app is available to all South Africans and has been found to be particularly useful in volatile areas."
Other safety features discussed at the summit included finding a way to accurately authenticate riders, looking for ways for drivers to offload large amounts of cash, and developing a way for drivers to reject cash trips in crime hot spots.
These features are not available yet, but Taylor says Taxify's development team is working hard to get them out within the next few months.
Last year, rival Uber also introduced several features to combat violence against its drivers, such as hosting workshops with SAPS, and integrating a 'share my ride' button which shares the driver's location with a friend or family member.
Taxify launched in SA in 2016 and is available in Johannesburg, Cape Town, Durban and Port Elizabeth. The company also operates in over 20 countries across Europe, Central America and Africa.