The art of the customer experience
Customer experience is everything a customer appreciates about a brand, whether that's a quality product, short lines or a friendly cashier, says Arihant Jain, head of business for MEA at Freshworks.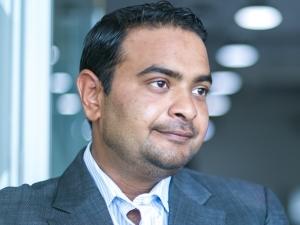 Customers are the driving force behind every business. Yet, organisations are only starting to understand what it means to stay relevant in the 'great customer revolution'. In this age, customers want to engage with brands that are empathetic and compelling. Most importantly, they want brands to provide outstanding experiences that meet, and preferably exceed, their needs and expectations.
However, many businesses still view customer experience through the lens of product and price. The problem with this approach, says Arihant Jain, head of business for MEA at Freshworks, is that it fails to differentiate the business from the millions out there that are doing the same thing.
"Many businesses blame price pressure for destroying their margins and market share. But price and function are no longer the most important buying factors for consumers. These are merely a means for customers to get what they really want, a business benefit," says Jain. "This perceived benefit, combined with the customer's opinion of the product, creates value and relevance. Combined, these create useful, usable and enjoyable customer experiences."
He describes customer experience as "everything a customer appreciates about a brand", whether that's a quality product, short lines or a friendly cashier. It encompasses every interaction a customer has with an organisation.
Relevance trumps price
Customer experience is no longer a competitive advantage, but a necessity for all businesses. One study found that, by 2020, customer experience will overtake price and product as the key brand differentiator.
However, Jain says businesses still give in to price pressures because they don't know how to sell relevance. They also don't know how their customers define value.
"To be more relevant to customers, businesses need to emotionally engage with them on an individual level and differentiate what they do and how they do it. But it's hard to build an emotional connection if you're perceived as being the same as everybody else," says Jain.
To differentiate themselves, he says businesses need to adopt a new strategy, one that aligns with their corporate goals and prioritises meaningful, emotional customer engagement.
"Experience conveys the level of overall emotional connection that the brand is able to create. This may rely on engaging all the human senses; it could be the user experience design, the actual product design, packaging, how it's merchandised, the words, the overall story, the images and/or the channels used. This requires creativity, innovation and design. In a word, it's an art," says Jain.
It starts with a blank canvas, with businesses truly understanding their customers, what drives them, what their interests are, and what experiences they want. From here, businesses can provide those experiences through their products.
Shift to 'master' mindset
Converting to a customer-centric business requires changes in strategy, culture and structure.
Customer experience masters use flexible technology to innovate and drive new experiences, says Jain. They focus intensely on relevance and monitor their progress towards achieving a desired experience. Most importantly, they empower their frontline employees with technology and information to consistently deliver those experiences.
"Customer experience must be a strategic priority because it impacts everything, including customer acquisition, retention and business performance," he says. "The customer experience strategy needs to build on the key components of the corporate strategy and should reflect the brand DNA, promise and attributes."
This requires a shift from a portfolio of products to a portfolio of customers; a shift in culture from rewarding employees who develop products and increase sales, to rewarding employees who solve customer problems and improve customer relationships; and a shift in structure away from silos towards one that links business units across functions and stores all customer data in one place.
Start here
Since product is still wired into many companies' DNA, Jain says migrating to a relationship-based, buyer-outcome selling model won't happen overnight.
"It's a journey that involves all parts of a business," he says.
There are a number of challenges to overcome in this journey. These include department and data silos; presenting a consistent brand across changing customer channel preferences; and intense change management.
Jain's advice to businesses is to start by scrapping traditional hierarchies, funnels and models.
"Break down silos between departments. Sales, customer service, marketing and advertising must work together to develop a unified view of the customer. Then, rewire legacy processes, systems and technology to gather insights from customers' conversations and incorporate those findings into the company.
"Start by asking essential questions, like: Who are your customers? Which of their needs can you address? What frustrations can you solve? What experiences should you create, considering your overall value proposition and strategy? What capabilities do you need to deliver those experiences? How should you organise yourself accordingly and what aspects of your culture can help? Use the answers to these questions to guide you through the shift."
Automation meets human empathy
There's a radical rewriting of the value chain under way, says Jain, with the concept of digitising everything becoming a reality.
"We're moving into an increasingly connected world that combines the Internet of things, artificial intelligence and robotics to drive smart automation. The real challenge for businesses would be changing how they think, train and work using data and advanced technologies, to create value for their customers.
"We expect companies to start automating tier-one support through chatbots, e-mail auto responders and interactive knowledge bases, for speedy resolution and efficient interactions. The key here would be to realise and combine the power of automation with human empathy and ingenuity, to deliver the best customer experience."
Rapid developments in technology have made personalised communications, products and services affordable and accessible to all businesses.
"Depending on the depth and maturity of their customer data, businesses can combine contextual data from unstructured sources, like social media and online networks, with existing personal customer data to engage with them in the most relevant way possible, and preferably in real-time," says Jain.
He says most businesses already have the right mix of people, data, systems, processes and services to deliver exceptional customer experiences. "What they need now is a strategy to combine everything to start realising improved customer satisfaction and retention, increased sales and lower operating and customer acquisition costs."