Telkom threatens rural exit, job cuts over ICASA regulations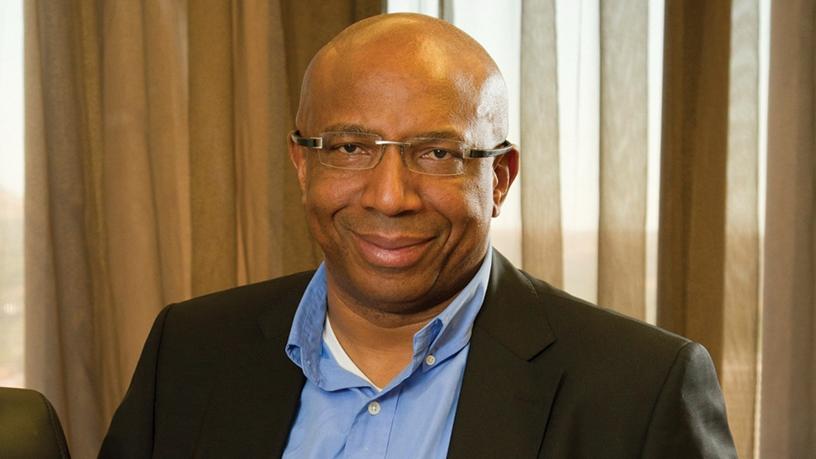 Telkom has threatened that if the Independent Communications Authority of SA's (ICASA's) draft call termination rates are not altered, it may change its business model, cease operations in rural areas, and be forced to cut jobs.
Yesterday, Telkom issued a counter-proposal to telecoms regulator, ICASA, following the publication of a new proposal which, it says, would see Telkom continue to effectively subsidise the larger mobile network operators.
The draft regulations seek to further reduce mobile termination rates, the price mobile and fixed network operators charge each other for terminating calls between networks.
The draft regulations propose a glide path period where a charge for terminating a call on mobile and fixed location would be 12c and 8c respectively, from October 2018 to September 2019; 10c and 5c for the period October 2019 to September 2020; and 9c and 3c from October 2020 onwards, says ICASA.
ICASA is calling on all stakeholders to actively participate in the consultation process on the draft call termination rates.
Missed opportunity
Last week, SA's third biggest mobile operator Cell C said it is pleased the regulator has determined the voice call termination market is still not competitive and requires remedies that include the imposition of asymmetry for smaller operators. However, it believes the modelling exercise done by ICASA can and should provide for increased asymmetry than is currently proposed in the draft regulations in order to address this historic and continuing imbalance that favours dominant operators.
Telkom argues that ICASA has proposed that fixed termination rates should fall by 70% compared with a reduction of only 31% in base mobile termination rates (MTRs). The small reduction in MTRs represents a missed opportunity to reduce the cost to communicate for the majority of South African telecoms users and disproportionately targets Telkom, the company says.
Speaking at a media event yesterday, Telkom CEO Sipho Maseko indicated that when termination rates began in 1994, ICASA, in a way, came to a conclusion that the asymmetry structure of termination needed to be in favour of new mobile entrants at the time.
"The logic was very clear that Telkom was the dominant monopoly telecommunications provider in the country. Telkom had no competition and, therefore, the intention was to bring competition in to the market.
"This is when Vodacom and MTN were licensed as mobile operators. The termination rate broadly played itself out to roughly about R1.22 if you terminate on a mobile network and 26c if you terminate on a fixed network."
According to Maseko, that structure enabled competition in the market because mobile growth and mobile penetration grew from there, which meant there was sufficient cash for mobile network operators to be able to invest in the network as well as coverage, with Telkom shouldering the burden of that entry into the market.
"From roughly about 1994 to about 20 years later, conservatively, we think what would have been received by Vodacom and MTN would be about R70 billion. This is the money that we paid them out.
"It is our considered view that what ICASA has put out as draft regulations is very problematic. Back in 2011, MTN had about 40% market share, Vodacom had about 42%, Cell C about 15% and the rest including Telkom and other MVNOs [mobile virtual network operators]."
Fast-forward to 2018, he noted, the termination rates have not had an impact in changing the relative market share of the mobile network operators.
In 2018, Vodacom has a market share of about 43%, MTN about 32%, Cell C has grown to about 17% and between Telkom and the MVNOs, roughly at 7% to 8%, he said.
Concentrated duopoly
Maseko noted the duopoly is still largely concentrated between MTN and Vodacom because between the two, they have over 75% of the subscriber market share.
"If I translate that to revenue market share, that will even be higher; which is about 90% with the balance of the revenue being shared between Cell C, Telkom and other MVNOs."
He added that what Telkom has seen is that the aggressive reduction in termination rates has largely been focused on fixed termination rates rather than on mobile termination rates.
"So despite the fact that we have two dominant players in the market, they have to enjoy a less aggressive decline in their mobile termination rates while the smallest of the players have had to shoulder a much more aggressive reduction in termination rates."
He noted that besides the fact that Telkom is the smallest player, the asymmetry in favour of the major players remains. "So for every call that terminates on a fixed network, we pay them a lot more and for every call that terminates on a mobile network, they pay us a lot less.
"With the convergence of technologies, it is pretty much archaic to assume that every fixed-line number necessarily will terminate on a fixed-line device. There needs to be a regulatory revamp in regards to how to regulate fairly and equitably in a world where technologies are converging and how customers use technology."
Telkom's proposals to ICASA are very simple, said Maseko. Firstly, there needs to be a higher asymmetry for smaller entrants, he noted.
"The current proposed five cents asymmetry is absolutely negligible. It's not attractive enough. It is the size of the asymmetry that existed between fixed and mobile that encouraged people to get into mobile technology.
"You can imagine if the asymmetry between fixed and mobile was only five cents back in 1994, mobile will not have taken off. Part of what drove the growth in mobile is that the asymmetry was just about R1 so it was a big enough asymmetry that allowed the mobile operators to be able to continue to invest.
"We are not necessarily seeking an asymmetry rate at that level, but we are saying a five cents differential between mobile termination and the asymmetry number is not attractive enough."
Maseko believes Telkom will be squeezed out of the market via regulation so much that it will not be able to compete.
He added that the termination rate should not be treated as a fixed termination rate but as a mobile termination rate because the call will terminate essentially on a mobile device.
"It's not as if we have not been bringing down costs at headline level in the company over the past three years. We have brought down mobile services costs; we have brought down fixed-line services costs both at a retail level and at the wholesale level.
"For us, therefore, we think the regulatory path that ICASA has chosen seems to suggest that it wants to make the stronger ones win and wants to get the smaller ones either to get weaker or to lose. We don't think that any regulatory dispensation needs to have that at the core of why they exist.
"If we lose because our products and services are crap, that's fine. One can live with that, but if we lose because the fundamental design of the playing field is skewed because of the regulatory structure, it effectively means that we will have to go back to the drawing board 100% and look at if it is still necessary for us to provide services in the rural areas because we are the only ones that operate there."
Business review
He also noted Telkom will have to review if it will still be necessary to provide services in uneconomic areas as well as providing public telephone services.
"All of that begins to challenge the business model that we have and it means we have to review what we invest in and when to invest.
"Should we just be a business that participates in greater Gauteng, Durban and Cape Town because that's where there is concentration of population? We will also have to review if we can continue with the employment levels at the rate at which they are at.
"We employ about 18 000 people against revenue of R40 billion. Our competitors, Vodacom and MTN, between them jointly, employ about 10 000 people for revenues that are probably four times that."
He is of the view that the subtle message that ICASA is putting to Telkom is that the company is inefficient but that "inefficiency does not exist if you compare apples with apples", said Maseko.
"We are meeting with organised labour to take them through what the effects of these proposals will be," he concluded.