TPG sole Diamond Sponsor for Microsoft Project Conference 2014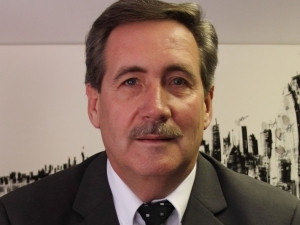 Project and portfolio management specialist The Project Group (TPG) Africa is very proud to announce that parent company TPG The Project Group is the sole Diamond Sponsor for the Microsoft Project Conference 2014, to be held from 2-5 February in California.
TPG will be using the event to showcase how global companies have implemented Microsoft Project and Portfolio Management Solutions. TPG customers will be demonstrating how they use Project Server and SharePoint for integrated PPM systems and enterprise-wide project controls. Also included in the line-up will be presentations on rapidly deployed, ready-to-run implementations with Project Online; comprehensive, end-to-end solutions with integration to ERP systems such as SAP and Dynamics AX; and multi-project management scenarios.
The company will also be showcasing packaged solutions for vertical sectors like construction, utilities and energy.
"TPG has been a key global partner for our Microsoft Project business for more than 15 years, providing guidance to some of our most important customers in Europe, the USA and Africa," says Tad Haas, Microsoft Senior Product Marketing Manager. "With its comprehensive product portfolio that works with Project Server for ERP integration, multi-project management and project controls, TPG has a unique offering for the global market. Its expansion in the online marketplace and delivery of apps for Project via the Office Store will increase its footprint and provide value to our global online customer base. TPG is a trusted Microsoft partner and we're pleased that it's the sole Diamond Sponsor at the 2014 Project Conference."
Says Pieter Meyer, TPG Africa CEO: "The Microsoft Project Conference is the event to attend for anyone involved in project management systems. We are very proud to be represented at such an important global event."
The importance and prestige of the event is why TPG is using it as a backdrop to showcase a range of different customer implementations and how TPG has leveraged its 15 years of experience of solution implementation to support their success, comments Stavros Georgantzis, Managing Director and founder of TPG The Project Group. "The opportunity to learn about other users' experiences delivers real value to conference visitors, who will be able to network with several of our customers after participating in their presentations."
More information about the conference is available at: http://www.msprojectconference.com.
Further details of the TPG PSLink interface to integrate Microsoft Project Server with ERP systems such as SAP are available at: http://www.theprojectgroup.com/pslink. Information about TPG iPMCS for enterprise-wide financials and controls can be found at http://www.theprojectgroup.com/ipmcs.