Stellenbosch rising
Stellenbosch reckons it has far more to offer than fine wines and good living. It's making an ambitious bid to become Africa's innovation capital.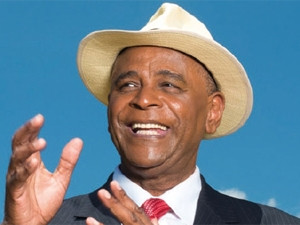 Stellenbosch has set its sights on becoming one of the innovation capitals of Africa. It's a goal that is certainly audacious. The historic Western Cape town appears detached from much of South Africa, let alone the rest of the continent. Its exclusive wine estates, pristine Cape Dutch business district and predominantly Afrikaans signboards and hoardings convey a world far removed from Johannesburg, Nairobi and Lagos.
Conrad Sidego, however, believes Stellenbosch has just the right alchemy to propel the town to the forefront of innovation in Africa. Sidego, executive mayor of Stellenbosch, readily promotes the town's pedigree.
"Stellenbosch has tremendous resources. It has a world-class university, a lot of technology businesses, and many of the richest people in the country live here," he says.
Sidego reckons these ingredients, together with the growing influx of executives and entrepreneurs attracted by Stellenbosch's appealing lifestyle and close proximity to Cape Town, will fuel the town's capacity for innovation. Its affluent residents, who include a handful of billionaires, provide more than lucrative rates revenues for the municipality. Many of them support the local university, back tech firms in the town and draw new businesses to the area.
"Innovation is not an option. It's a necessity," says Sidego. "Innovation is the only way we will be able to overcome the huge challenges this country faces." Sidego is confident that by nurturing innovation, Stellenbosch will be able to attract investment, create jobs and improve the quality of life of all of its 200 000 residents.
Stellenbosch has already branded itself the 'innovation capital of South Africa'. In October last year, Sidego called a gathering of local business, university and community leaders to chart a strategy to establish Stellenbosch as the innovation capital of Africa. The local municipality vowed to make it easier to establish businesses in the town and committed itself to good governance and pledged to enhance the safety and beauty of the region.
Agriculture and tourism are big businesses in Stellenbosch, with substantial potential for growth. It's the technology sector, however, that appears to offer the greatest opportunity. Several impressive international technology firms have already grown out of the region. Mobile communications company Mxit, telecommunications firm VASTech and automated logistics company MiX Telematics have all pushed north into other African countries as well as establishing themselves in markets further afield.
Tech startups
A new generation of technology startups has begun rising out of Stellenbosch. Many are pioneering innovation in online security, payment systems and mobile applications. Local companies FireID Payments, Entersekt and Health Q Technologies are already eyeing international markets. Others, such as Wysetalk, Gust Pay, EdgeCampus and iFix, are fast establishing themselves in South Africa.
Innovation is not an option. It's a necessity.

Conrad Sidego, executive mayor of Stellenbosch
"Stellenbosch is a great place for startups," says FireID Payments director Kobus Ehlers. "It has a high concentration of smart, like-minded people tackling similar problems. People are keen to share resources, knowledge and experience."
Neighbouring Cape Town provides Stellenbosch entrepreneurs with additional opportunities to network. The city boasts a strong community of tech developers as well as innovation centres such as Bandwidth Barn, Angel Hub and 88mph. The Silicon Cape Initiative, which promotes collaboration among emerging tech firms, spans both Cape Town and Stellenbosch.
Joe Botha, director of Gust Pay and TrustFabric, points out that many of the founders of Stellenbosch startups studied there or worked with their business partners before they formed companies together. "They often share a long history," says Botha.
Stellenbosch University is the catalyst for most of the town's successful startups. Many of Stellenbosch's top entrepreneurs were students at the university, colloquially known as 'maties', who graduated from its computer science, engineering or mathematics faculties. They often attended its business school. Among the most prominent is Herman Heunis, a former B.Com student, who launched Mxit in 2006 and, six years later, sold his majority stake in the company for an estimated R300 million. Heunis enjoys rock-star status among aspiring Stellenbosch entrepreneurs.
Intellectual property
Stellenbosch's early tech entrepreneurs tended to be super-smart mavericks who turned their backs on mainstream academic or corporate careers and took big risks to build businesses of their own. Life is a little easier for the town's new generation of startup pioneers. The local university is now encouraging its students to become entrepreneurs and providing substantial support to help them succeed.
"We want to establish Stellenbosch not only as a leading centre for research but also for innovation," says Anita Nel, CEO at the university's InnovUS subsidiary.
Nel, a former colleague of South African entrepreneur Mark Shuttleworth, watches over a variety of projects aimed at turning Stellenbosch University's substantial store of intellectual property and academic research into commercial products. InnovUS helps students identify research projects with commercial potential, assists them in drafting business plans and strategies, provides equipment and facilities, offers academic support, business guidance and legal services and introduces fledgling entrepreneurs to potential investors. The company draws on close ties with nearby venture capital and angel investors as well as the Technology Innovation Agency at the Department of Science & Technology.
Startups backed by InnovUS include satellite manufacturers SunSpace and GeoSun Africa as well as Unistel Medical Laboratories, the Stellenbosch Nanofiber Company and medical equipment firm Diacoustic Media Devices. A sign of InnovUS' willingness to innovate is its backing of the Maties Soccer team in a town long regarded as one of the hallowed homes of South African rugby.
Many of InnovUS' projects have little to do with information or communications technology. However, Nel says the ICT sector offers big potential. Internet and mobile applications, in particular, don't require large investment in equipment, can be quickly delivered to market and offer high potential returns.
"The university is encouraging its students to start potential businesses while they're still studying. They don't have to wait until they've graduated before they begin looking for a career," says Nel. InnovUS is working with students drawn from ten of the university's faculties. "Often we will pair technology or science students with students from the business faculty to ensure that the startup has the right mix of skills," she says.
She hopes most of the successful startups nurtured by the university will take root in Stellenbosch. "Stellenbosch offers the lifestyle, resources and opportunities they need. Our students don't have to go to Australia, Canada or the US to start their businesses," she says.
Rising importance
InnovUS upped its support for startups last year by opening the LaunchLab incubator on the university campus. The LaunchLab is currently fostering 13 fledgling firms, including eight technology startups, says the project's co-ordinator Christina Harvett. "We'll be able to accommodate several more firms later this year when we move to larger premises," she adds.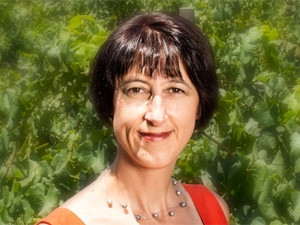 InnovUS is not limiting its support to students and graduates of the local university. "We want Stellenbosch to be a centre of innovation that attracts students, academics, entrepreneurs and businesses from across South Africa," adds Nel.
Already tech entrepreneurs and startups are moving into the region. One of the LaunchLab's new tenants is Cervantes Telecomms. The UK firm, which supplies VOIP systems and services, is looking to move into the South African market.
Stellenbosch University's decision to embrace tech entrepreneurs and position itself at the forefront of innovation in South Africa has not been sudden. The rising importance of technology innovation to the global economy, its potential for job creation in South Africa and the opportunities it provides for additional funding for the university have all helped sway the institution. Big business has also provided a powerful stimulus.
Many members of the town's well-heeled business community are providing seed capital or angel funding to promising startups.

Gert-Jan van Rooyen, MediaLab
InnovUS was formed with backing from some of the most influential members of South Africa's business community. Sanlam chairman Desmond Smith, Remgro CEO Jannie Durand, Invenfin director Joe Kieser and Capitec Bank founder Michiel le Roux sit on the InnovUS board. Most of these executives are graduates of the university and live in Stellenbosch. Among their neighbours are Remgro chairman Johann Rupert, FirstRand founders GT Ferreria, Paul Harris and Laurie Dippenaar, PSG Financial Services founder Jannie Mouton and Steinhoff International CEO Markus Jooste. Plenty of these high-profile Stellenbosch executives support the university and its innovation initiatives. Several also have interests in local tech firms.
Naspers CEO Koos Bekker has long championed Stellenbosch University's impressive Media Lab. A pioneer of digital media research and development, the Media Lab was opened in 2007 with funding and support from Naspers subsidiary MIH.
"MIH continues to be a major partner of the MediaLab and provides not only funding but also technical and business expertise and work experience for our students," says Media Lab director Gert-Jan van Rooyen.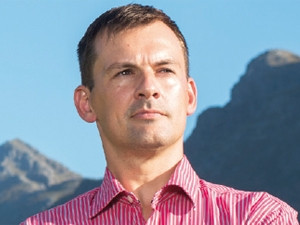 Stellenbosch has attracted a handful of prominent corporations to the town that offer employment and business opportunities to local tech developers. Near the premises of local giants Remgro and Distell are the head offices of Capitec, MediClinic and PSG Financial Services. The TechnoPark, on the outskirts of the town, houses around 20 technology and engineering firms. Founded in 1987, the park had a moribund start to life and fell short of its billing as a crucible for local technology development. Recently, however, it has begun to benefit from the upsurge of innovation in the town and is attracting a wide range of technology firms as tenants.
Angel funding
Emerging technology companies in Stellenbosch don't have to look far for funding. Many members of the town's well-heeled business community are providing seed capital or angel funding to promising startups. "Most funding is low-key but a lot of it is taking place," says the Media Lab's Van Rooyen.
MonteGray Capital, the technology investment company founded by former First National Bank CEO Michael Jordaan, opened its doors in the Stellenbosch business district in January. The company has already concluded two investments, says Jordaan. Alongside MonteGray Capital, there are a variety of venture capital and investment firms operating in the town. Foremost among the pack is Remgro and its technology investment company Invenfin. Former Vodacom CEO Pieter Uys moved to Stellenbosch last year to manage Remgro's strategic investments. Like Jordaan, Uys was attracted by the lifestyle and business opportunities offered by the town.
"I was 50 and my next post would have been with Vodafone somewhere overseas, probably London. I wanted to stay in South Africa and Stellenbosch is a great place to be," says Uys.
The town needs to broaden the diversity of the people who are driving this mission. Most of the technology entrepreneurs, researchers, executives and investors are white, Afrikaner males.
Efforts by the university and business to promote Stellenbosch as a centre of innovation have been encouraged and supported by the town's municipality. It is working closely with Mxit and others to roll out free WiFi throughout the town. So far, 19 of a total of 40 hotspots have gone live. Coverage includes part of Stellenbosch's Kayamandi township as well as the central business precinct. The municipality is also backing the private sector initiative to establish innovation districts in Stellenbosch.
The October conference called by Stellenbosch mayor Sidego to position the town as a potential innovation capital of Africa was seen by some residents as an act of hubris. It did, however, bring into focus some of the challenges Stellenbosch must overcome if it is to prosper as a prominent centre of innovation.
Lack of diversity
Some of the obstacles have emerged as a result of Stellenbosch's success to date. As more tech firms set up in the town, the pool of available staff continues to shrink. Headhunting by big tech firms, often multinationals, in nearby Cape Town has made matters worse. Rising accommodation costs are forcing many tech employees to commute into town and frequent traffic snarl-ups and poor public transport make the journey increasingly unpleasant.
Urban sprawl is changing the landscape around Stellenbosch and threatens to diminish the town's appeal. Johan Fourie, senior lecturer at Stellenbosch University's economics department, recently called on the municipality to stop the encroachment of the surrounding winelands and encourage higher density development within the town.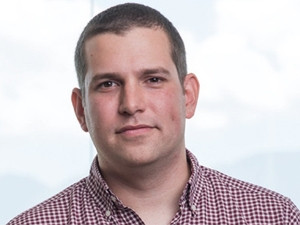 The biggest challenge Stellenbosch faces in its quest to become a leading centre for innovation in South Africa, and perhaps Africa, is recognised by virtually all of its business, academic and civic leaders. The town needs to broaden the diversity of the people who are driving this mission. Most of the technology entrepreneurs, researchers, executives and investors are white, Afrikaner males.
Sidego acknowledges that encouraging entrepreneurs and researchers to move to the town from elsewhere in South Africa and the rest of the continent is only part of the solution. All of the town's inhabitants, including those living in the Kayamandi and Cloetesville neighbourhoods, need to benefit from living in the innovation capital of South Africa, he says. Several collaborative initiatives involving the Stellenbosch University and local businesses are endeavouring to bridge some of the social and economic divisions between the town's inhabitants.
Sidego is optimistic that Stellenbosch, with its unique mix of social, economic, academic and natural resources, can rise to the challenge.
"I first came to Stellenbosch in 1961," he says. "I was 15 and there was no high school for coloured kids in Tulbagh, where I was born. Fifty years later, I was elected mayor of Stellenbosch. This is a town where great things can happen. This is a town where miracles can happen."
First published in the March 2014 issue of ITWeb Brainstorm magazine.