Deloitte opens School of Analytics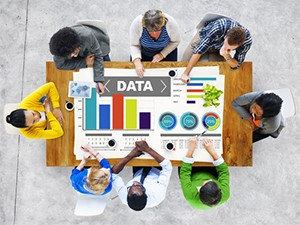 While the business development possibilities big data analytics brings are obvious, managing increasingly enormous volumes of data is a massive challenge, said Kevin Black, partner at Deloitte, at the introduction of the Deloitte School of Analytics (DSA) in Johannesburg yesterday.
The DSA aims to help address SA's data science skills shortage by training aspiring data scientists straight out of university and offering data skills training programmes to existing professionals.
"The last four or five years have been very exciting, because the things we have known for many years have suddenly become mainstream," said Werner Swanepoel, risk advisory Africa leader for data analytics at Deloitte, referring to a sudden growth in public appreciation of the importance and potential of data analytics.
Yet "we [now] see a sharp contrast between a strong demand [for data scientists] and a limiting pool of talent," said Black.
South Africa is not the only country struggling to source data scientists, said Swanepoel, explaining that this quandary is a global one and citing US data scientist shortages as an example.
In addition to rapid growth in demand for data scientists, the shortage is exacerbated by a lack of training in data science, which is a very specific skill, said Swanepoel.
Tertiary institutions overwhelmingly lack courses and degrees that put students on the specific path towards a data science career, he noted.
Natural data scientists are also something of a social rarity because they need to understand and possess two traditionally separated skillsets, namely technical ability and business acumen, he added.
The DSA is taking steps to address some of these problems hands-on by training university graduates specifically for a career in data science, explained Nanette Scott, associate director at Deloitte.
Deloitte began training its first group of 18 graduates from a mixed selection of academic backgrounds in December, Scott said.
The two-year programme began with an intensive two-week bootcamp grounding the graduates in data science and data work, and the group now divides its time between fieldwork and further study, which largely consists of interactive case studies, she continued.
The DSA will also host The Data Warehousing Institute's in-depth training seminars in SA from 10 to 12 February.