MiBlackBox emergency app goes live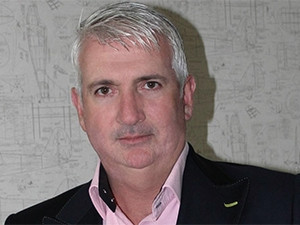 A team of South African developers today launched MiBlackBox, a mobile application for use in emergency situations.
Brent Thomson, MD of Rich Rewards, the creator of the MiBlackBox app and service, says he came up with the idea and concept about two years ago.
In emergency or unforeseen situations, MiBlackBox lets users record calls, pictures and videos. The service, available to all phones via USSD and via the app for smartphones, will notify an elected contact or the emergency services directly.
"MiBlackBox is your own personal, affordable virtual witness service that allows you to better communicate with loved ones or emergency services in times of need," says Thomson.
Evidence repository
According to Thomson, the app empowers individuals by serving as a repository of evidence. It can also be used in situations such as bullying, domestic violence, fraud, police encounters, accidents, or anywhere the user feels unsafe or threatened.
In the event of an accident, MiBlackBox can be triggered using a high G-force spike; and in a panic situation, if the user hits the panic button, or drops or shakes the phone, an emergency signal is activated.
"The idea behind MiBlackBox is to provide its users with a secure repository of evidence of events that might empower them to defend or support themselves in unexpected circumstances, and may even deter criminals if they believe they're being recorded, with such recordings not being on the handset itself," Thomson says.
"It is used for the sole purpose it was designed for. Not database building for communication and lead generation, etc. There has been a significant investment in development, legal opinions and infrastructure in order to do this correctly. We also send SMS notifications in the case of registrations and emergency notifications, especially when not using a smartphone."
To use the service, R12 per month is charged via debit order; and R3 per week (before network charges) is charged to a user's mobile phone account. This makes it more accessible to prepaid users, as they do not always have the R12 available at the time, Thomson explains.
"It's important to note that the service is also available using USSD and is not exclusively app or Web-based. This is because people with the older type of phones who cannot afford smartphones have the same challenges in terms of abuse, corruption and crime, etc."
USSD option
In the case of the USSD option, Thomson says the service is limited to serving a voice recording via SMS to one nominated emergency contact, as well as being available on the Web site, so they can hear the emergency and respond to it.
He notes the emergency contact would have to have a smartphone to hear the call, but the voice file will be available on the Web site.
"The business model is one based on volumes. To date, we have invested a few million rand into product, legal and development, but at the same time, we have tried to keep the service affordable to everybody. In terms of the pricing of the service, we have taken only the real costs into account, and fortunately, much of the overhead is subsidised by other group companies."
Rich Rewards has plans to extend MiBlackBox into other countries. "It has been built accordingly and there are a number of opportunities we are busy exploring," says Thomson.
"That said, if a South African travels abroad, they will be able to make a call to the service, allowing their friends and family to receive the message and location. While emergency contacts back in SA may not be able to assist in person, they will have the call and location, allowing some form of action to be taken."
How it works
MiBlackBox's app lets its users record calls, pictures and videos at the push of a button. It then encrypts and relays that information to a secure remote server, while also notifying an elected emergency contact or emergency services directly.
In an emergency, the service (in-app only) can identify the nearest police station, fire station or hospital, as well as provide the necessary contact details, location and directions via a phone's mapping technology. It can also call a user's armed response company.
Users with older handsets can register and access the voice part of the service via Unstructured Supplementary Service Data (USSD).