Zinia signs EOH and Metrofibre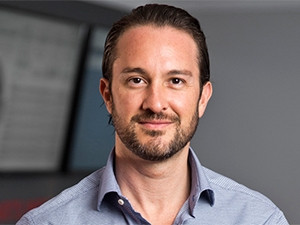 Internet service provider Zinia has added EOH Network Solutions and Metrofibre Networx to its business-to-business network offering.
While Zinia provides sales, service and support, EOH and Metrofibre are able to focus on the delivery of Internet solutions, says Zinia.
The agreement makes Zinia a wholesaler of EOH and Metrofibre's data products and at this stage, fibre is the primary focus, it adds.
"Because ADSL is a dying technology, our main focus is fibre and LTE, as well as microwave and wireless, says Warren Bonheim, the founder and chief commercial officer of Zinia.
"EOH and Metrofibre are innovating and investing in fibre specifically, providing an opportunity to leverage their technology as a means of enhancing our offering."
Bonheim says although the roll-out of fibre is picking up, more than a third of businesses in SA cannot get the connectivity they would like or need due to a lack of coverage and infrastructure.
No single network has coverage at every location or a product that fits every business's needs, he adds.
Bonheim says even when coverage and infrastructure are available, businesses are confronted with the added complexity of a wide range of products and providers that all offer wireless fibre at vastly different download or upload speeds and prices.
As a result, Zinia has partnered with complementary networks that have the latest technology across the widest geographic footprint, adds Bonheim.
"As a 'combined network', this means we are able to compare Internet solutions for businesses across the country."
Bonheim advised that price should not be a factor when choosing an Internet services provider.
"There are many great affordable products, but factors like contention ratios, fair usage policies and technology play a massive role in delivering to a business's expectation."
As businesses become increasingly complex, competitive, global and time-sensitive, reliable connectivity can make the difference between success and failure, says Bonheim.