IITPSA names 2017 Fellowship, Distinguished Service in ICT winners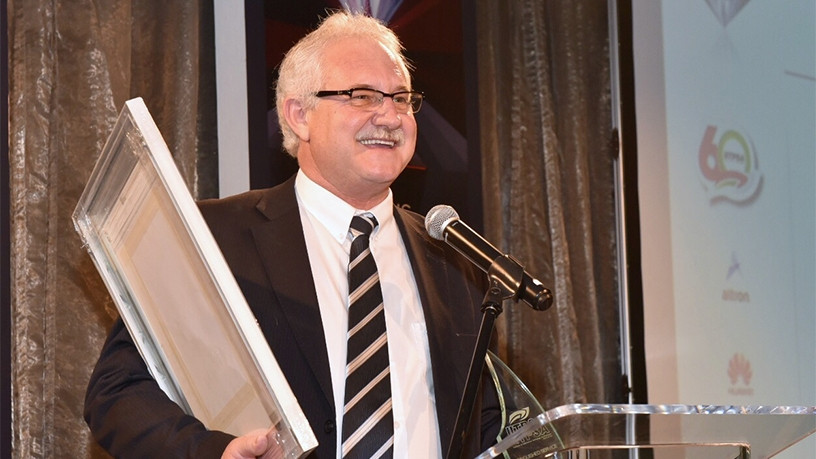 The Institute of Information Technology Professionals South Africa (IITPSA), in partnership with EngineerIT, presented its Distinguished Service in ICT Award to Professor Pete Janse van Vuuren, director of The Thinking Cap, recognising his "significant, career-length contribution to the ICT industry".
The award was handed to Janse van Vuuren by IITPSA's VP Thabo Mashegoane and EngineerIT's Chris Yelland at IITPSA's 60th anniversary banquet and President's Awards in Sandton last night.
Wayne Mallinson, chairman of the IITPSA Innovation Special Interest Group, won the Fellowship of the Institute Award.
IITPSA President Ulandi Exner noted that the IITPSA, founded in 1957 as the Computer Society of South Africa, was the third-oldest computer society in the world and its IT Personality of the Year Awards has been running for 39 years.
IT Personality
The event also saw the announcement of the coveted IT Personality of the Year Visionary CIO awards, presented by the Institute in association with ITWeb, the Gordon Institute of Business Science and Gartner SA,
The IT Personality accolade, which recognises a person who has had an outstanding impact on the SA ICT industry over the past year, went to Shashi Hansjee, CEO of Entelect, who has helped drive significant growth in profit and commitment to software skills development, as well as the company's move to Deloitte's 'Best Company to Work For' list.
In accepting his award, Hansjee said: "At Entelect, we work with a lot of businesses, and it's hard not to be inspired by what we see in the South Africa ICT industry. We have people here tonight working in areas like better healthcare, education and financial literacy - these are things technology can do to really change our country. It's an exciting thing to be part of.
"IITPSA has created an ecosystem and an industry we should all be proud to be part of. This award is recognition for the amount of investment we have put into building skills and supporting the community, and it's a reminder that we have to keep on doing that."
Visionary CIO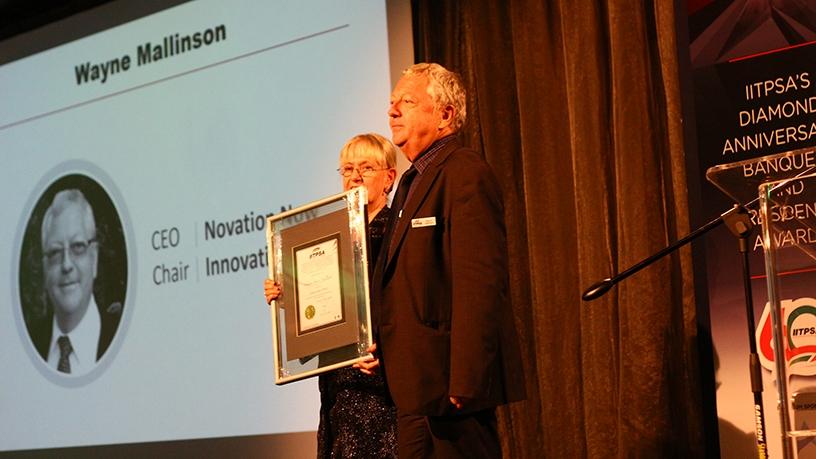 The Visionary CIO Award is presented an executive in the corporate IT environment who has demonstrated visionary leadership in applying technology to grow and transform business.
The 2017 winner, Sasol CIO Alec Joannou, leads a team of 400 permanent staff and over 600 contractors serving over 30 000 users across four continents; as well as serving as a trusted advisor to a number of boards including Unilever, Sappi, Anglo American and Sasol.
"My commitment this year is to continue the work past winners have done," Joannou said. "We have to elevate the role of the CIO - we have to become a lot more business oriented, becoming profit centres instead of cost centres. From a skills perspective, we have an opportunity for South Africa to participate in the 4th Industrial Revolution rather than just being disrupted by it. I hope to make a real positive difference in these areas this year."
Life choices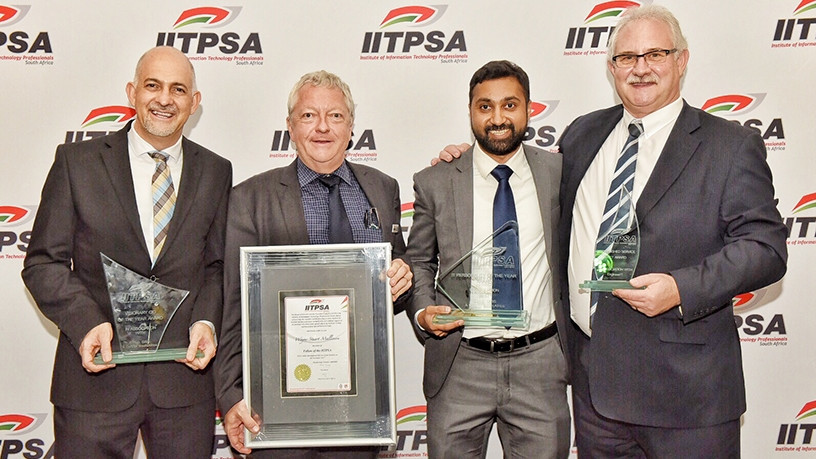 Mteto Nyati, group chief executive of platinum sponsor, Altron, and himself a former winner of the IT Personality of the Year award, highlighted the importance of choices in life. "We all make choices, but in the end, the choices make us," he said. "This applies to individuals, companies and countries. Look at a country like Singapore, which in 1964 was at the same level as Ghana, and is now at number three in the world in terms of GDP - thanks to the choices it made.
"We all have a responsibility to make the tough choices and the right choices to take our country back to what it was meant to be. 60 years ago IITPSA was formed, now it grows year after year, and we as individuals and companies have to make the choices of how we support the institutions like this, which are so key to the development of this country."