Software AG fingered in R180m #GuptaLeaks scandal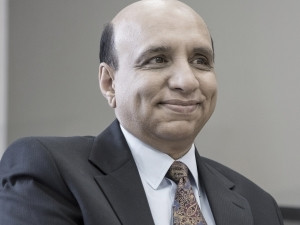 Exactly two weeks after SAP was fingered in a damning report about paying a Gupta front R100 million in "kickbacks" for it to access lucrative state contracts, another German-based software giant, Software AG, is being accused of the same allegations.
According to a report by AmaBhungane and Scorpio, new e-mails and documents show that Software AG's South African subsidiary entered into an apparent kickback agreement with a Gupta-controlled company in an attempt to secure a R180 million contract from Transnet Freight Rail.
The report notes "in a pattern that is becoming familiar, Software AG agreed to pay Global Softech Solutions (GSS) up to 35% of the value of the contracts it secured with Transnet, the department of correctional services, Mangaung municipality, Sasol and MultiChoice".
The Gupta family's Sahara Systems was in the process of buying into GSS, an IT services company, at the time.
Following the expos'e, ITWeb contacted Mohamed Cassoojee, senior VP and country manager for Software AG in SA; he said they were still looking into the allegations and will respond.
The Daily Maverick's investigative unit Scorpio and amaBhungane, an independent investigative unit, revealed they had access to between 100 000 and 200 000 e-mails and documents belonging to the Gupta family, which they have branded the #GuptaLeaks.
They hope to eventually place the full #GuptaLeaks on a platform accessible to the wider media for further investigation.
The report goes on to say: "As with SAP, the Software AG commission agreement comes across as stage-managed to disguise payments to politically connected people and their companies, in essence, an apparent kickback for helping Software AG to secure business."
In SAP's case, after initially denying the claims, the company later initiated a probe into the bribery allegations overseen by executive board member Adaire Fox-Martin to "vigorously review contracts awarded by SAP South Africa".
The company also announced it had appointed multinational law firm Baker McKenzie to lead the external investigation in concert with other global experts such as forensic firm FTI Consulting.
It also placed the current SAP SA management team on administrative leave pending the findings of the review. Claas Kuehnemann has since been appointed as acting MD for Africa while the company's investigation into its South African business is conducted.