UCT introduces first fintech degree in Africa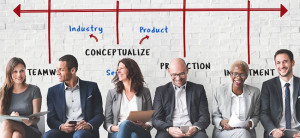 The University of Cape Town (UCT) has introduced a fintech degree, to equip students with financial technology skills to shape a sustainable career in the financial services industry.
The academic institution says it is the first university on the continent to offer the degree, which is "specifically designed" to equip students with the necessary skills and knowledge to embrace the technological revolution in the financial services sector.
The new degree, which is already in demand from potential students, is a Master of Data Science with a specialisation in financial technology, and will be offered for the first time in January 2018.
The syllabus focuses on a combination of finance, technology and entrepreneurship.
Course convener Dr Co-Pierre Georg, senior lecturer at the African Institute of Financial Markets and Risk Management (AIFMRM) at UCT, explains: "We are in constant and close contact with the financial services industry and know that it is facing a shifting demand for skills.
"In the past, companies were mainly looking for advanced mathematical and modelling skills. There still is demand for these skills, but by far the largest demand now is from students who have a thorough understanding of finance, combined with a mastery of modern data analytics and software development skills. Our students will be able to develop these skills in the two most exciting areas of fintech: machine learning and blockchain technologies."
According to UCT, SA's financial services industry faces a significant challenge - the rise of fintech, combined with a lack of skilled graduates who are able to navigate this complex new terrain.
Over the years, machine learning has given the world self-driving cars, speech recognition and a vastly improved understanding of the human genome. In the financial services industry, machine learning is used to analyse vast datasets; for example, to identify a customer's credit profile, to identify profitable companies, or to find an optimal investment strategy, it adds.
Through the degree, the institution says students will be taught to master machine learning methods and to be able to develop their own applications.
Associate professor and head of the Department of Statistical Science at UCT, Francesca Little, says the new degree is highly interdisciplinary and convened together with the Department of Statistical Science at UCT.
"We started the MSc in Data Science to give students a thorough understanding of the latest methods in statistical learning. This includes the extremely exciting field of machine learning and artificial intelligence. The idea then was to bring together UCT's 'best and brightest' from other departments to design a degree that is truly special. We are delighted to partner with AIFMRM so that we are able to offer a specialisation in the exciting new field of financial technology."
The other topical focus of the degree is the new blockchain technology that is behind new cryptocurrencies like Bitcoin, says UCT.
In April, the FinTech Academy was launched in SA. The academy offers a two-day crash course to provide comprehensive understanding of key areas in fintech to C-level executives.
Nicole Anderson, CEO and co-founder of FinTech Circle, says: "SA and the rest of the continent present a number of unique and exciting opportunities for the use of fintech, particularly in areas of fintech convergence."
UCT fintech degree applications close on 31 October. Further information about the degree can be found here.