ISACA South Africa 2017 annual conference, upcoming events
The annual ISACA South Africa Chapter Conference was held at the Sandton Convention Centre, in Johannesburg, on 28 and 29 August 2017. The event's theme was: "A World of Opportunities" and attracted 500 attendees.
The event was opened with a welcome address by the ISACA South Africa Chapter President Tichaona Zororo.
The audience was enlightened by the knowledge and insights of industry experts, both local and international. Keynote speakers included: Justin Cohen (Speaker, Facilitator, MC and Author); Theresa Grafenstine (Inspector General - US House of Representatives and Chairman - ISACA International); Venuja Maharaj (Corporate Executive - Auditor General of South Africa); Thulani Mavuso (Deputy Director General - Department of Home Affairs); and Karon Wiercx (Consciousness Coach).
The programme featured a variety of sessions, including three panel discussions on 'Governance & Security of Emerging Technology Concepts', 'Connecting Women Leaders in Technology' and 'Information Governance & Assurance'. The panels comprised both local and international industry experts.

A Government Information Technology Officers (GITO) forum and CAE and Audit Committee member dinner was also held during the annual conference, which attracted various stakeholders across the industries.
ISACA SA is proud to announce the memorandum of understanding between ISACA SA and The Institute of Directors in Southern Africa, which was signed during the annual conference.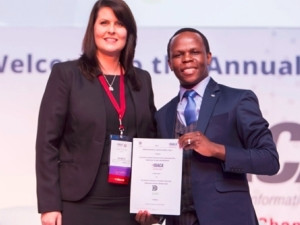 The sponsors and exhibitors displayed their services and products, while the catering, venue, entertainment and the cocktail evening encouraged networking among the delegates, sponsors, speakers and board members. An Ubuntu-themed cocktail event was held in honour of the 25th anniversary of the ISACA South Africa Chapter on 28 August 2017. At the event, co-ordinated and emceed by Shareen Richter, a laughter coach and happiness professor, the chapter launched its inaugural annual recognition awards.
The 2017 award winners are:
* Contribution Award: Gary Hardy (IT Winners, Managing Director)
* Winston Hayden Leadership Award: Jacques Lourens (Nedbank, Chief Information Security Officer)
* Max Blecher Innovation Award: Patrick Ryan (Mobius Services, Managing Consultant)
* Young Professional of the Year Award: Prudence Keele (Mazars, Auditor)
* President's Award: Arlene-Lynn Volmink (ISACA SA, Vice-President)
* Best 2016 Speaker/Conference Contributor: Carolynn Chalmers (Candor Governance (Pty) Ltd, Director)
The ISACA South Africa Chapter would like to acknowledge the continued support of its sponsors and express appreciation for the several sponsored prizes that added to the delegates' excitement.
* Diamond Sponsor: Wolters Kluwer TeamMate
* Platinum Sponsor: DarkTrace
* Silver Sponsors: Ernst & Young, PricewaterhouseCoopers and Sizwe Ntsaluba Gobodo
* Display Sponsors: Bitrate, IIA South Africa, Mazars, Mobius Consulting and Phambili IT
* Mobile App & WiFi Sponsor: BST Technology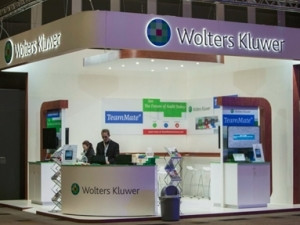 Delegate feedback included:
"There have been interesting topics and presenters at the 2017 conference. Practical experiences of the presenters made the sessions interesting."
"The event was good. Interesting topics. A few eye-openers and a lot of learning and development."
In closing the conference, the ISACA South Africa Chapter Vice-President, Arlene-Lynn Volmink, announced the 2018 annual conference, which will be held at the Sandton Convention Centre on 27 and 28 August 2018. The theme for 2018 annual conference is: "The Future Is Now!" Super early-bird registration is now open! #isacazaconf
ISACA SA is proud to announce its first Cyber Security Conference to be held on 9 October 2017. Special offer for the first 20 registered conference delegates. Register by latest 20 September 2017 with discount code #ITWEB-CYBER for a R1 000 discount on the registration fee. Terms and conditions apply.
For more information on registration, speaker opportunities and sponsorship packages for the annual conference or Cyber Security Conference, please contact the ISACA South Africa Chapter office at admin@isaca.org.za. We look forward to seeing you there!
Contact ISACA South Africa:
E-mail: admin@isaca.org.za
Web site: www.isaca.org/south-africa
Phone: (+27) 10 140 6577
Participate in the ISACA Knowledge Center: www.isaca.org/knowledge-center
Follow ISACA South Africa on Twitter: https://twitter.com/ISACAZA
Join ISACA South Africa on LinkedIn: www.linkedin.com/company/isaca-south-africa
Like ISACA South Africa on Facebook: www.facebook.com/ISACAZA
Follow ISACA South Africa on Instagram: ISACA SA Chapter
Subscribe to the ISACA South Africa YouTube Channel: https://www.youtube.com/channel/UChmcznsOR-YecfPrPXZ5csQ