Teraco banks on global trends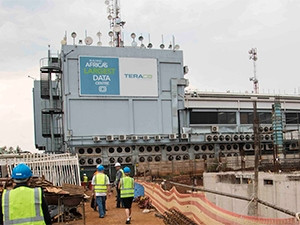 The global trend towards utilising outsourced data centre strategies as opposed to in-house ones has motivated vendor-neutral data centre Teraco to build the continent's largest data centre.
In a statement, Teraco announced it will extend its existing co-location facility in Isando, Johannesburg by adding 9 000sqm of white space and 18 500sqm of utility space.
Teraco says the objective in extending the local facility is to meet the demand from businesses that are opting to outsource their requirements as opposed to building their own data centre.
According to Gys Geyser, head of operations at Teraco, the new build is not just an extension of services and white space, but a milestone for Teraco and the African data centre industry.
"In this expansion of our footprint, we are achieving what few companies have: building the largest data centre in Africa in accordance with modern international standards," he says.
The extended facility, which will be located at Teraco's Isando site, will take 18 months to build and should be operational towards the end of 2016, according to Geyser.
Geyser explains the new data centre will include Teraco's Dynamic Free Cooling, as well as a water supply system to ensure the environment can operate independently from the council for a period of time. There is also the storage of 210 000l of diesel, which guarantees uptime for 40 hours.
"We have taken what has worked in our previous deployments and applied the latest technology and best practices.
"Any company that requires an outsourced co-location service will be present in the new data centre. While Teraco provides a hub for their clients' content, they also encourage innovation through introductions to each of their tenants to each other. This collaboration often assists companies to do better business, improve their return on investment and efficiencies," says the company.