Wits to host MIT start-up course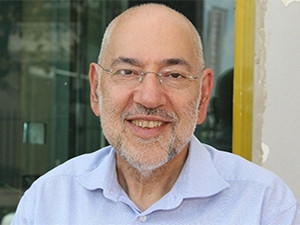 Applications are open for the MIT Global Start-up Labs Programme, to be hosted in conjunction with Wits University in Johannesburg next month.
The course will be run by the MIT Sloan School of Management and Wits from 24 June to 29 July at Tshimologong, Wits University's Digital Innovation Precinct.
The intensive programme will provide opportunities for participants to learn and experience the process of innovating and building a technology start-up.
Professor Barry Dwolatzky, Joburg Centre for Software Engineering director and Tshimologong founder, says applicants need to exhibit a sense of cohesion, drive and creativity.
"We are looking for teams of three to five people who either already have a start-up idea, or are in the nascent stages of pursuing it already. This is a fantastic opportunity to boost entrepreneurship and technology, which is vital to the development of our local economy."
He says through the MIT curriculum, classes will cover how to create a business model and how to develop an app. Each team is required to have at least one technical team member that can code or develop app wire frames.
Since 2000, MIT has run 69 programmes in 14 countries. Before 2013, the Global Start-up Labs was known as the MIT AITI programme.
The initiative started in SA in 2013, and was devised as a fast-track incubator for undergraduate students who attended a six-week course that culminated in a pitch session to industry experts on the product or service they had created.
Entries for the 2017 programme close on 24 May and all successful teams will be notified by 9 June.