SAPO unveils app; SABC payment site stumbles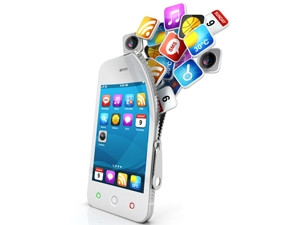 The South African Post Office (SAPO) has launched a free app to allow customers to keep track of all their parcels and locate their nearest branches.
CIO Mthoko Mncwabe says SAPO is using technology to improve customer experience.
"This is intrinsic to our new strategy of modernising our services as a group, with technology the critical enabler for customer solutions."
The app, called 'South African Post Office', is available on the Google Play Store and on the iStore.
The app tracks and traces both South African and international parcels via the allocated tracking numbers.
Mncwabe explains: "It immediately reports where the item was dispatched from, where it was scanned en route and the name of the person who collected it. Customers can also simply scan the barcode of the track-and-trace label to track the item."
The app has a 'find a branch' functionality using satellite navigation to locate the customer, and then provides all branches within a radius of 10km.
It also shows whether motor vehicle licence renewals can be done at each SAPO branch.
SABC snag
Meanwhile, the South African Broadcasting Corporation's (SABC's) decision to digitise the TV licence payment process hit a snag this week, when a customer found he was unable to make an online payment using the Google Chrome browser.
The customer told ITWeb the developers of the TV licence online platform failed to test the site on all major browsers.
In an e-mail to the customer, a developer from the TV licences division notes 60% of the public uses Google Chrome.
The developer said the team is busy looking at the matter as a priority and will contact the customer once the problem has been resolved.