MTN swings back to black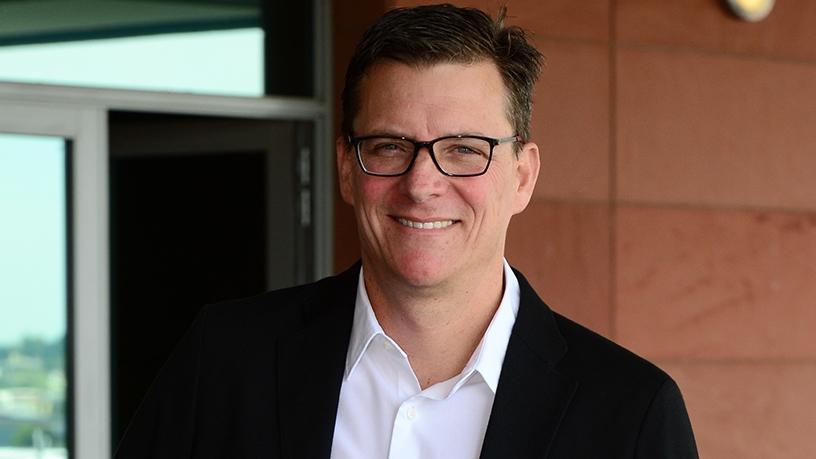 MTN's earnings swung back to profit for the year ended 31 December 2017, although the strong rand dented revenue growth and new subscriber definitions saw active customer numbers tumble.
The telco giant today reported positive headline earnings per share (HEPS) of 182c compared to a full-year headline loss per share of 77c at the end of 2016.
"We are back in the black, with an attributable profit for the full year of R4.4 billion, as you know we had a loss of R2.6 billion in 2016," group CEO Rob Shuter said in a conference call with selected journalists this morning.
The group's revenue for the 12 months increased by 6.8% on a constant currency basis, but was actually down by 10.2%, at R132.8 billion, when currency changes were included. Group service revenue was also hit by the strong rand during the period, decreasing by 10.8% to R124.4 billion, but would have been up 7.2% had the currency remained constant.
"The stronger rand and the significant year-on-year (YOY) depreciation of the naira against the US dollar had a negative translation impact on rand-reported results for the period. The average naira depreciated by 25.8% against the US dollar in the year, and the closing rate was down 13.1% YOY. The average rand strengthened by 9.6% against the US dollar YOY, and the rand closed 10.7% stronger. In light of recent developments in SA, we expect the rand to remain robust throughout 2018," the group said.
Reported data revenue increased by 19.4% to R28.2 billion. Digital revenue decreased by 6.9%, to R13 billion, but would have been up by 14% on a constant currency basis.
"The digital revenue is slightly disappointing, and there are two things going on in there: a very strong performance by Mobile Money and by our new rich media services, but a lot of pressure in the old value-added services subscription business, where we have been doing a big optimisation of that business largely in Nigeria," Shuter said.
Active MTN Mobile Money customers increased by 5.7 million to 21.8 million across the group. Group voice revenue was largely flat. Shuter said: "Ideally, long-term flat voice revenue is a pretty good achievement," although Nigeria actually saw outgoing voice revenue increase by 7.5% for the year.
Earnings before interest, taxes, depreciation and amortisation (EBITDA) grew 15.2% for the year, to R46 billion, while the EBITDA margin decreased by 1.4 percentage points to 34%.
Capital expenditure (capex) for the year was close to R31.5 billion, slightly higher than the previous guidance of R30 billion. The telco rolled out a total of 8 583 3G and 8 611 4G co-located sites in the year, which it says "resulted in a marked improvement in network quality and capacity across a number of our markets". MTN spent R11.4 billion on capex in SA and almost R9 billion in Nigeria. The group plans to spend a total of R27.7 billion in 2018, with the guidance for SA at R9.6 billion and for Nigeria at R6.9 billion.
The group declared a final dividend of R4.50 per share, which brings the total dividend for the year up to R7 per share. Shuter, however, said the board had decided to rebase the dividend for the 2018 financial year, setting the guidance at just R5 per share. He said the group believes it will grow the dividend by between 10% and 20% going forward.
Sliding subs
At 31 December 2017, the group had 217 million subscribers, based on the new modernised definitions, a sharp drop of 23.4 million from the 240.4 million subscribers the group had a year ago.
At the telco's half-year results last August, Shuter explained the telco's initiative to modernise its subscriber definitions, which led to a 3.6% drop in half-year subscribers. This, as the group culled subscribers, which were only regarded as active because they receive a bulk SMS, something Shuter said was "distorting the reality of the business". Under the new, modernised subscriber definitions, MTN South Africa had 29.5 million active customers at the end of 2017, compared to 30.8 million at the end of 2016.
In SA, Shuter said the company is making progress in building up its post-paid subscribers "from shedding subscribers the last few years, to a much better performance in the second half of the year and, in fact, a pretty meaningful 130 000 net post-paid adds in the fourth quarter.
"A big focus for the next year will be to continue to rebuild post-paid and get our enterprise business really performing well," he added.
In 2017, subscriber numbers in Cameroon in particular were further affected by the disconnection of approximately 3 million subscribers to ensure adherence with regulatory requirements on subscriber registration. The group also saw regulatory related disconnections in Uganda of 750 000 subscribers.
"We feel that 2017 was a very important year for us; a lot of important foundations were laid. The Bright strategy was rolled out, we got SA back onto an even footing, and we restored Nigeria to a very strong commercial performance. We have redone our numbers, we have new business plans and a very specific medium-term guidance. We have addressed the issues around the dividend policy and we look forward to 2018 being a good year across our markets, as we execute the strategy against a backdrop of improving macro-economic conditions," Shuter concluded.