Sagarmatha won't go public tomorrow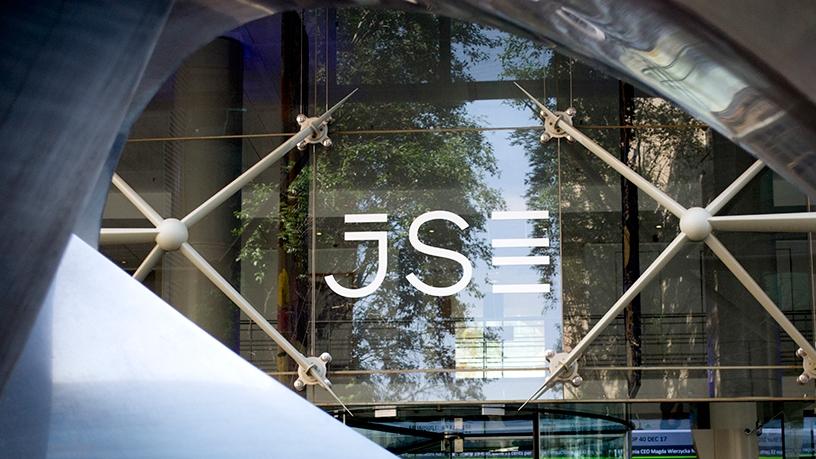 Sagarmatha Technologies will not go public tomorrow as planned, after its listing on the Johannesburg Stock Exchange (JSE) was called off by the bourse.
"In the interest of protecting shareholders, the JSE will not be proceeding with the listing of Sagarmatha Technologies on the main board of the JSE on Friday, 13 April 2018," Andre Visser, GM of issuer regulation at the JSE told ITWeb via e-mail.
"The approval of the pre-listing statement of Sagarmatha Technologies is invalid and of no force and effect as a result of the company's failure to comply with section 33 of the Companies Act, Act 71 of 2018 and paragraph 4.6 of the JSE listings requirements," Visser adds.
The South African company owns newspapers, e-commerce and classified platforms and was targeting a valuation of around R50 billion through the listing. Sagarmatha is majority owned by the family trust of Iqbal Surve, who is also chairperson and proprietor of Independent Media.
The JSE says the listing will not proceed for two main reasons: "The JSE was not aware of the company's failure to comply with the Companies Act and the requirements when the pre-listing statement was approved; and the company failed to adhere to as a specific condition of listing, to release its reviewed provisional results by no later than 9 April 2018."
Sagarmatha confirmed the listing will not take place, through issuing a SENS announcement after the close of the market on 11 April. It says a sticking point for the JSE was that it said Sagarmatha did not submit its annual financial statements to the Companies and Intellectual Property Commission (CIPC) at the time when the pre-listing statement was approved by the JSE, resulting in the non-compliance.
Sagarmatha, however, disagrees with this point, saying that on 11 April it received written confirmation from CIPC indicating it was compliant and had provided the required financial statements.
"The company is disappointed the JSE has made a decision that the listing cannot proceed," it said in a press statement.
On 28 March, Sagarmatha Technologies was originally given approval by the JSE to list. The listing was originally planned for 6 April but was later pushed back to 13 April before being cancelled.
"Sagarmatha Technologies confirms it received indicative commitments for this listing exceeding R4 billion, therefore comfortably meeting the minimum listing requirements of the JSE," it says.
"However, due to the JSE withdrawal of the listing notice, Sagarmatha Technologies is legally bound not to accept these applications from its committed investors. Sagarmatha Technologies was hopeful it could resolve this issue with the regulator and requested the extension of a new listing date. However, the JSE has requested the company make provision for a fresh listing application."
The group's board is now considering other options, including purchase offers from international investors for its four largest businesses; a possible listing on the New York Stock Exchange or the Hong Kong Exchange, or even another attempt at listing on the JSE as either a primary or secondary listing or a dual listing.
Media complications
Sagarmatha claims its listing "has been the most scrutinised in the history of South Africa, beginning with unprecedented interest in how multi-sided-platform [MSP] technology companies are valued".
"This was further fanned by a large-scale disinformation campaign driven mostly by competitor media houses against Independent Media, a company that would have been under the Sagarmatha Technologies umbrella," it says in a statement.
This after a public spat arose over the last week between The Star newspaper's Business Report and Tiso Blackstar-owned Business Day, which has been critical of the Sagarmatha listing since its announcement. Business Day questioned Sagarmatha's solvency and lofty valuation, pointing out its high debt levels and unprofitable media-related assets. The Business Report responded by calling the criticism "fake news" from a competing media house.
According to the group's results for the year ended 31 December 2017, published on SENS on 10 April, the group's revenue for the period was R281 million and it made a loss of close to R40 million and a headline loss per share of 3.261cps.
The group wanted to list in the bourse's media sector, by raising a minimum of R3 billion. It also planned to raise R7.5 billion through a private placement with institutions buying stock at R39.62 a share, valuing it at just under R50 billion.
Sagarmatha refers to itself as an African "unicorn", a term reserved for private companies valued at $1 billion (R12 billion) or more, and claims its listing would have been "the first unicorn to list on an African bourse".
In Sagarmatha's prelisting statement it also calls itself "an integrated African technology platform group with aspirations to become the African leader in e-commerce, digital media and syndicated content and technology ventures as part of the Fourth Industrial Revolution".
According to the statement, it owns: 95% of African News Agency, a content syndication and news wire agency; 83.3% of online retailer Loot; 60% of online classified IOL Property JV; 100% of Independent Online; and 100% of Sagarmatha Enterprise Solutions. In addition, it said it would acquire a controlling interest in Independent Media prior to the listing, which would see it own an effective 55% interest in Independent Media.
Sagarmatha chalks up a lot of its recent misfortune to negative publicity around the listing and "a general lack of understanding around MSPs in South Africa".
"Investing in cash-negative companies - Sagarmatha Technologies is no different to companies such as Uber, Amazon, Alibaba, SnapChat, FlipKart, Airbnb, DD Chang - all companies that showed substantial losses but whose values were highly valued by the capital markets in which they were listing. It is the very reason why Amazon is today worth $700 billion even though its e-commerce business is still only marginally profitable after 20 years and that the top eight MSPs in the world have a combined market cap of $4 trillion," it says.