SASSA again needs rescue from self-engineered crisis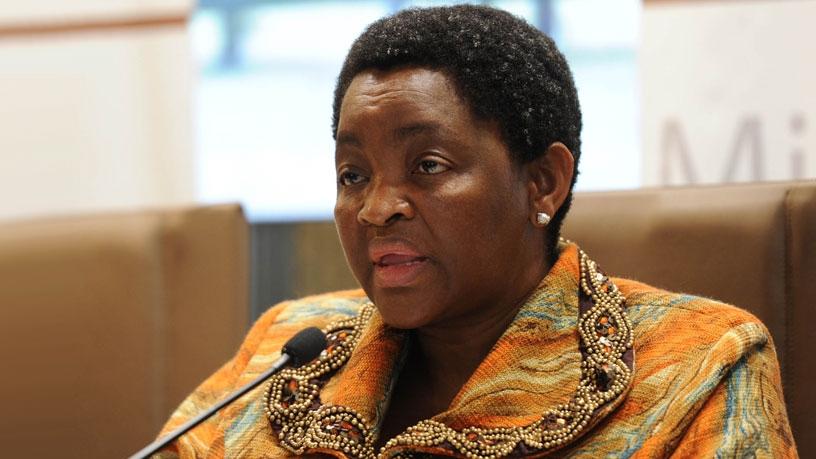 The South African Social Security Agency (SASSA) has requested the Constitutional Court to extend the social grants contract with Cash Paymaster Services (CPS) for another six months.
This move comes after a court-appointed panel of experts warned last week that social grants will be in jeopardy if SASSA didn't make the necessary arrangements for the payment of all beneficiaries come 1 April.
In a statement issued yesterday, SASSA confirmed it has filed an affidavit with the ConCourt to request an extension of the suspension of invalidity of the CPS contract.
According to SASSA, this is to allow the agency to phase out CPS and phase in a new service provider.
Last year, millions of vulnerable social grant beneficiaries feared they would not receive their monies, while SASSA fumbled to find a suitable provider to take over from CPS. The ConCourt intervened to avert a social grants payment disaster.
The ConCourt previously suspended the order of invalidity and ordered a year-long extension of the contract until 31 March. The highest court in the land also ordered social development minister Bathabile Dlamini and SASSA to use the time to find an alternative service provider to distribute social grants from 1 April.
Despite having almost a year to sort out its affairs ahead of the end March deadline, it appears SASSA still needs the services of CPS to be able to distribute payments.
The agency explains: "The reason for this development is that the contract with CPS ends at the end of March and a new service provider can only be appointed after the CPS contract ends. The panel of experts appointed by the Constitutional Court indicated in their [second] report to the court that there will be a need for such an engagement.
"This will be for a limited service, namely cash payments at paypoints, because SASSA and the South African Post Office have already tested other functions such as payment through banks and retailers, and will be able to rollout other services from April without the involvement of CPS."
It adds: "During the extended period, SASSA would have appointed a new service provider for taking over cash payments at paypoints. This will only affect 2.9 million out of 10.6 million grant beneficiaries, which is 27% of the beneficiaries, and will have no adverse impact on operations."
'Dodgy intentions'
Opposition parties and workers' union organisations have labelled SASSA's current payment woes a self-engineered crisis.
The Democratic Alliance (DA) says the agency's latest request to the ConCourt is proof that Dlamini is yet again attempting to frustrate SASSA's process of finding an alternative and legal service provider.
The DA points out: "CPS has been responsible for the parasitic and illegal deductions which see some pensioners go home with as little as R100 of their grants every month. We cannot allow that our people are once again subjected to such unethical and immoral behaviour.
"The minister's ineptitude and dodgy intentions have brought us yet another impending self-created social grants crisis. She has dragged her feet and frustrated SASSA's entire procurement process."
The National Education, Health and Allied Workers' Union has rejected SASSA's application for the ConCourt to extend CPS' contract for another six months.
"SASSA made a commitment to start using Postbank as from 1st February 2018 to pay social grants. We are now baffled as to why they would need to extend CPS' contract by another six months when the Constitutional Court made it unequivocally clear that the contract with CPS was both illegal and invalid. SASSA was given until March 2018 to appoint a new service provider and they had just over a year to ensure they ended the illegal contract with CPS."
The national workers' union believes it is disingenuous for the social development department to claim it needs a "phase-in and phase-out process" when it was aware it needs to cut ties with CPS come March 2018.
"The fact that there is currently an inquiry investigating the role of minister Bathabile Dlamini in the social grants crisis should have prompted SASSA to handle this matter with more diligence. More than 11 million people rely on social grants for survival so it is very imperative that SASSA reduces sloppiness and total disregard for social grant recipients."
Bank account help
According to SASSA, it is negotiating with the banking industry to develop a low-cost banking account which will be subsidised by the agency so that beneficiaries get the full value of their grants without paying bank charges.
"Such an account will not allow electronic debits and is intended to protect beneficiaries from unauthorised debits which have been a problem in the past."
Last week, SASSA stated it successfully paid over two million beneficiaries who receive their grants from commercial banks, which according to the agency, is in line with phasing out CPS.
From 1 March, SASSA will do direct transfers to about 5.7 million beneficiaries who use the SASSA card. This will bring about 80% of payment transactions under the control of SASSA by the end of March 2018, it says.
"By April 2018, the only beneficiaries who whose payments won't be falling under SASSA control will be the ones paid in cash at SASSA paypoints. The South African Post Office has already gone to the market for the cash payment category by way of advertising a tender. This represents just under three million beneficiaries."
Revenue boost
Meanwhile, Net1 UEPS Technologies, the CPS parent company, today released its second quarter (Q2) results for 2018, which shows segment revenue up 7% compared with Q2 of 2017.
According to the company, this was primarily due to higher EPE transaction revenue as a result of increased usage of its ATMs, increased inter-segment transaction processing activities and a modest increase in the number of social welfare grants distributed.
"Operating income and margin decreased primarily due to an increase in inter-segment charges, the impact of annual salary increases granted to our South African employees in October 2017 and increases in goods and services purchased from third parties. These decreases were partially offset by the aforementioned increases in segment revenue. Our operating income margin for Q2 2018 and 2017 was 21% and 26%, respectively."
CPS administers and distributes payments on behalf of SASSA to more than 10 million social grant recipients.