SA blockchain experts target crypto exchange disruption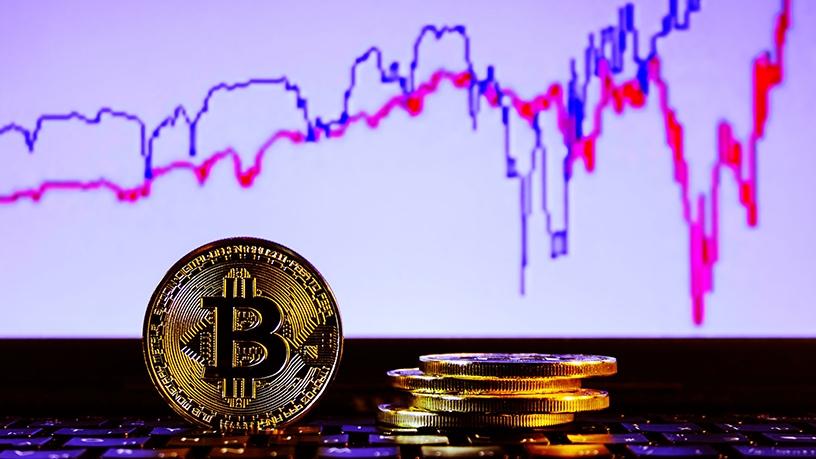 South African banking and blockchain specialists are later this year set to launch what they claim is the first global crypto-currency exchange to allow cross-chain trading through one transaction.
The new decentralised crypto-currency exchange is due for launch in December and is set to transform the crypto trading space, they say.
The brainchild of a group of South African banking and blockchain specialists, TrustBar will allow for the transfer of value not only intra-blockchain, but also cross-chain, allowing the user to swop tokens from one blockchain to another in one click.
According to TrustBar CFO and co-founder Mark Smith, no existing decentralised exchange currently offers this kind of functionality.
Cross-chain exchanges
Built on multiple blockchains and systems that support the use of a decentralised exchange, the TrustBar protocol uses a smart matching engine to enable the seamless cross-chain exchanges of different currencies and tokens, Smith says.
"The user will cross-link multiple wallet addresses on different blockchains, allowing users to pay from one blockchain with a different token or currency to that which will be received on another blockchain," he explains.
TrustBar will first be created as a set of decentralised exchanges on each platform, initially allowing the trading of tokens only within their native blockchain. Once sufficiently established on each blockchain, the integration process will begin with the aim of allowing cross-chain transactions.
Importantly, the company says, the TrustBar user will be the custodian of their funds, in two ways. Firstly, it notes, TrustBar offers an additional layer of security, as the funds can never be withdrawn or traded without the user's signature. Secondly, even if the exchange is offline, funds can be withdrawn directly from the blockchain.
"Unlike centralised exchanges, where user details are stored on the platform, all movement of funds will require end-user cryptographic signatures, placing users in control of their wallets. Each end-user will always remain in control and have full custody of their tokens. We are also exploring various user-friendly authentication solutions to further enhance end-user security," says Smith.
TrustBar points out that despite centralised exchanges remaining in common use, users of these exchanges are prime targets for online security hacks, as their digital assets and online information are stored in wallets hosted by the exchange.
It says to date, over 980 000 Bitcoins have been stolen from exchanges, which would be worth more than $15 billion at current exchange rates.
In contrast, it adds, decentralised exchanges are not co-ordinated or managed by one entity but are managed using a distributed ledger that does not hold a customer's funds or personal information.
According to TrustBar, centralised exchanges also restrict which tokens may be directly bought and sold, forcing the user to place multiple orders. For example, it is currently not possible to directly exchange a Neo Token, such as Red Pulse, for an Ethereum Token, such as Omise GO.
"TrustBar's dynamic trading pairing system will solve this problem by allowing allows users the flexibility to choose token pairs, enabling users to trade from any crypto token to another token listed and available on the platform," Smith notes.
Initial coin offering
TrustBar will implement a liquidity lake to ensure all trading combinations have a base price, permanently allowing users to complete instant trades. A liquidity lake is an application that aggregates prices from several exchanges to provide a price on the TrustBar exchange, the company says.
The TrustBar token pre-sale will take place on 31 August and the crowdsale on 1 October. The company says only 180 million tokens will be issued, of which 108 million tokens will be offered via the initial coin offering (ICO).
The TrustBar tokens will run on the Neo blockchain and the number of tokens will be limited and will not increase. Early adopters of the TrustBar platform will qualify for token airdrop, it adds.
All parties interested in participating in the ICO need to be white-listed prior to the offering. All qualified TrustBar token-holders will receive a monthly dividend from the profits that are generated from the TrustBar exchange. All holders of the TrustBar token as at the last day of the month will qualify for the dividend.
TrustBar has yet to set trade fees, but fees will be based on a tiering structure and discounts will be given for TrustBar token-holders and volume-based trades. TrustBar token-holders with over 3 000 tokens will pay no trading fees.