It's not who you know, it's how many you can connect
With today's digital tools, harnessing the power of the network effect can yield more reach and value.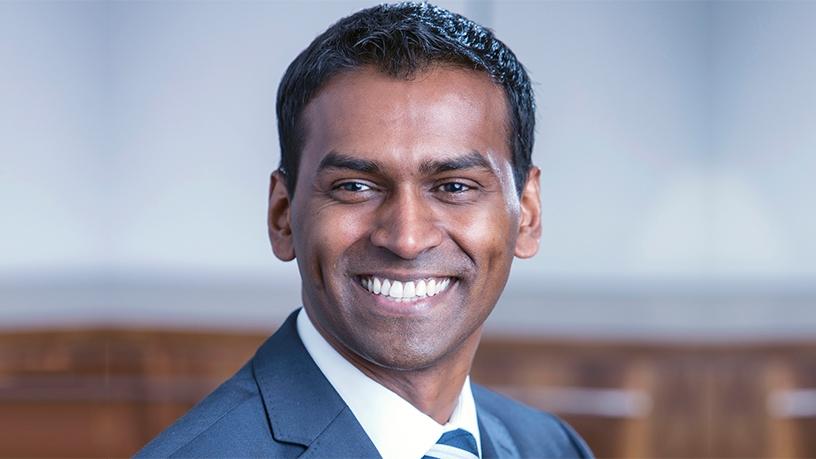 If there's one thing you can say about emerging digital businesses, it's that they talk a good game, and deliver. Everything they do is disruptive, game-changing, and will alter the way we do things forever.
Take Bank Zero, which positions itself at the heart of the new banking revolution. The app-driven, branchless bank promises a myriad of benefits, from low fees to support for sustainable financial communities, to the ability for customers to become shareholders.
It's very impressive, but we know there's no such thing as a free lunch in a capitalist society. Many cynics will be asking what Bank Zero's game is. Is the bank's talk of sharing the wealth a lot of hot air? And how will it achieve this ambitious vision for change while still creating revenue?
Bank Zero does already have one thing going for it: Michael Jordaan is a natural networker, and I'm not just talking about how well he fills his address book. Having changed the game with FNB, he hopes to capitalise on the same principles that have led to the dominance of Facebook and WhatsApp: the network effect.
Casting the net
A network effect is a simple concept: a product, service or platform that rises in value as more people use it, like telephones or social networks. The more users you attract, the stronger your network will become, in turn attracting more users until you reach a tipping point where it becomes self-sustaining.
Network effects aren't new. Groups of people offering similar services or products have long known that by banding together in the same area, they could drastically increase their trading power. Think suits in Savile Row, musicals on Broadway, and flowers along Adderley Street.
Eventually, flea markets evolved into eBay and Gumtree, and garment districts evolved into Spree and Superbalist, but the principles remained the same: attract enough users and you can eventually create a positive loop of value creation.
Crucially, in a network effect, value creation comes to rest in the hands of the users themselves.
With the connectivity and digital tools we have access to today, harnessing the power of the network effect can yield a lot more reach and exponential value, allowing you to scale much faster. This makes it one of the most powerful business strategies for operating in the platform economy. One recent study even found that network effects have accounted for 70% of value creation in tech over the last two decades. And the beauty of this system is that the value of the network multiplies for everyone, not just the network's creators or curators.
Even if you're not in the business of designing social media or peer-to-peer platforms, there's a way you can tap into the principles of the network effect for growth and better service delivery. A Wharton study identified four kinds of business models that can leverage off the network effect: those businesses that manufacture and distribute assets, offer services, create new technology and orchestrate the networks themselves.
Understanding the principles that drive network effects is critical to being able to build a thriving Ubuntu economy, based on shared value creation and resource usage. However, sparking a network effect isn't straightforward; it's a careful balancing act of rapid growth and restrained profit creation. Monetise too quickly and the whole thing comes to a screeching halt. That's why it's important to remember a few key tactics.
Start small, with a clear roadmap
One of the tricky things about the network effect is defining its value in the early days before it reaches critical mass. Nobody's going to join a network that doesn't offer them utility up front, so it's important to have a strong value proposition for your users from the start, not just the promise of one once the network is self-sustainable.
Many of the most successful network businesses have started small by solving a niche problem or serving a defined audience. M-Pesa initially targeted corner shops and individuals in a single town, while Uber started as an executive limo company. Because they had a compelling entry point for users at each growth milestone, they were able to gather momentum.
Make it irresistible
It doesn't matter how good your platform or product is, you're never going to achieve critical mass if your users need to jump through hoops in order to use it. Would WhatsApp have become Africa's most successful app if it had asked for more than a username and phone number to get started?
Offering a frictionless experience and quality of use throughout is important, as is the form your monetisation (if any at the start) takes. Do you, like Candy Crush, offer a basic limited experience with the ability to enhance it using payments? Provide a free taster of the full experience, like Showmax or Netflix? Make it free-to-use for users on the demand side while charging a transactional fee for those on the fulfilling side, like Bidorbuy? Whatever form it takes, there needs to be a strong hook drawing users in.
Creating a nurture network
Crucially, in a network effect, value creation comes to rest in the hands of the users themselves. If Zomato didn't have an active user base going out and reviewing restaurants, or Waze a community of drivers identifying hazards and traffic jams in real-time, would they have caught on? That's why it's critical to continue to invest in a compelling user experience, even when your product or service starts to pick up steam.
Many fast-scaling platforms have failed as quickly as they rose due to a single-minded focus on growth and revenue rather than engagement and value creation. But in a network effect, your users are your value, so treat them that way. Take a magnifying glass to the data and immerse yourself in what they want, what they're frustrated with, what works and what doesn't. What tools do they need to create more value for others? Keep them in the value creation loop, sharing or shopping or selling, and grow alongside their needs, not against them.
What's your take on the network effect? Are there any aspects of your business in which you're experimenting with user networks? What roadblocks have you run into and how have you solved them?