MTN challenges African entrepreneurs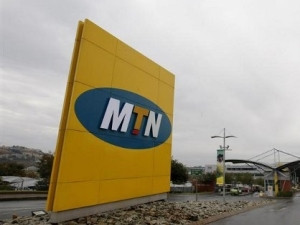 Students from over 60 universities across 13 African countries will have the opportunity to compete in the MTN Entrepreneurship Challenge, by developing a digital application or smart solution to solve tangible problems faced on the continent.
MTN says it partnered with MTN Solution Space and Jumia, to launch the Pan-African entrepreneurship challenge. The initiative will bring together over 1 000 entrepreneurs, students and investors, to collaborate on ways to amplify and consolidate the continent's entrepreneurs.
"We are incredibly excited to partner with Jumia to launch the entrepreneurship challenge. Africa is a continent of promise, and our aim with the MTN Solution Space has always been to help fulfil this promise by developing uniquely African solutions," says Sarah-Anne Arnold, manager of the MTN Solution Space.
"We believe the entrepreneurship challenge is a key element of this. The response and willingness from universities across Africa to collaborate on this initiative has been truly remarkable and certainly exemplifies the impact of collective efforts to foster entrepreneurship among our next generation of business leaders."
MTN's group chief digital officer, Herman Singh, says the company is proud to both sponsor and endorse the initiative.
"We believe inspiration of new business leaders in Africa and their enablement to success will be key drivers for the future rapid evolution of a broader start-up culture on the continent. This is an environment already teeming with excellent potential and we hope to assist in accelerating its further growth and to raise MTN's role in creating new businesses in Africa," says Singh.
The winner of the MTN Entrepreneurship Challenge will win a cash prize of $25 000 towards their start-up, and will receive a yearlong partnership with Jumia, where they will have the opportunity to work from any of Jumia's offices across Africa.
The winner will also have access to a Facebook Start Programme to the value of $15 000, which includes tools and services needed to build mobile applications. In addition, they will have the opportunity to work from the MTN Solution Space at the University of Cape Town's Graduate School of Business. The two runners-up will each receive $5 000 towards their projects.
Aspiring entrepreneurs can enter in teams by logging onto this Web site. Applications for the first round of the multi-phased competition are open and will close on 27 March.