FTI offers KZN residents the opportunity to advance their careers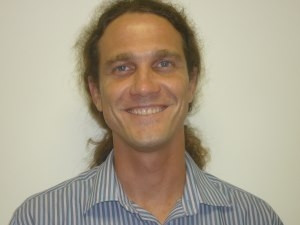 KwaZulu-Natal residents are again provided with the unique opportunity to advance their career opportunities by gaining insights into the world of business analysis through Faculty Training Institute's (FTI) Certificate Programme in Business Analysis (CPBA).
Christo Snyman from Safricloud, successfully completed the five-month part-time course last year, and found it an invaluable experience.
"I was looking online for something to assist me in business and found FTI. They had such excellent reviews and it proved to be the right way to go," he said, adding that he chose this particular course because he likes to gain knowledge in unfamiliar areas.
He said it has complemented various aspects of his current role in providing hosted call centre solutions which includes managing all infrastructure, connectivity and internal IT.
"The course worked to enhance my experience in the technical IT field by allowing me to properly specify business applications and solutions with solid grounding," explained Snyman. "It provided a very disciplined way to go ahead and do this."
He said, after completing the CPBA, his approach to various work aspects has changed.
"The analysis I do at work, and even in the external companies that I am involved in, have all changed for the better. I have a much improved method and process."
"The course was absolutely fantastic and the lecturers interacted well with everyone. The course is exceptionally well laid out and easy to learn from. I could apply what I learnt to my everyday work and, even now, I clearly remember what we covered."
Snyman said he would highly recommend this course for all technical business owners or those looking to advance or complement their careers or those wishing to embark on a career in business analysis.
"I feel it really made all the difference, linking business with IT," he said.
Stephen Endersby, CEO of FTI, described the CPBA course as completely 'unique'.
"The course takes people with no business analysis training and puts them through a comprehensive programme, all with face-to-face contact," said Endersby.
The programme comprises workshops, group work and individual assignments all under the careful guidance of highly experienced lecturers, all of whom have practical experience in the field.
"Our lecturers are committed to ensuring everybody fully understands all aspects of the course work," continued Endersby. "Many of them are working business analysts, bringing with them current and valuable experience into the classroom."
FTI offers the entry-level Certificate Programme in Business Analysis as well as the Applied Programme in Business Analysis. The course pairing provides aspirant business analysts with ability to access the unique FTI skills' set, all done at a pace and manner suited to the individual.
FTI's market niche provides training at the intersection of technology and business where business value can be unlocked. Typical course delegates include business analysts, system analysts, enterprise architects, project managers and testing specialists. The value-added services are aimed at helping companies improve capacity and productivity.
For further information about FTI's Certificate Programme in Business Analysis or Certificate Programme in Project Management Practice please contact Candice Burger on 021 683 4506 candice@fti.co.za or visit www.fti.co.za.