GTB: innovation and practice of ZTE 5G transport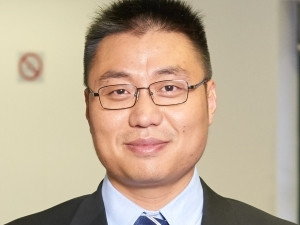 ZTE South Africa, a subsidiary of the ZTE, a global leader in the provision of telecommunications equipment and network solutions expands on its 5G technology offerings in the face of the booming development of mobile Internet and the popularity of new applications such as Internet of things (IOT) strongly motivate 5G development and standardisation.
According to Fu Zhen, CTO, ZTE South Africa, many benchmarking operators have announced their roadmaps in which commercial applications of 5G are predicted to be realised by 2020. "The latest OVUM* report shows that across the world more than 20 operators have planned for 5G commercialisation and more than 30 operators are ready for 5G pilot trials, including many global TOP operators such as China Mobile, South Korea KT, Japan Docomo and AT&T. It is estimated that mobile traffic running on the future 5G network will be 500-1000 times larger than it is now on the 4G network. The typical user data rate will be 10-100 times faster. The peak data transport rate will minimally reach 10Gbps (100Mbps in the 4G system). At the same time, with the end-to-end latency shortened to 10-20%, the integrated network power utilisation will be 1000 times higher."
Zhen adds that instead of being a single and rigid network, the 5G network should comply with multiple application scenarios including URLLC, eMBB and mMTC, so as to satisfy diversified vertical industries. "5G core networks based on the existing 4G technical frameworks will further bring in more new technologies, for example, mobile SDN/NFV and network slicing. The 5G era also raises new requirements for technologies and architecture of the transport network that plays an important role in the 5G system. One huge challenge for operators has been how to build a flexible, efficient and unified 5G bearer network to meet the requirements of the 5G era for ultra-large bandwidth, ultra-low latency, core network and radio access network (RAN) cloudification."
He adds that obviously, traditional 4G transport network architecture and technologies cannot meet the needs of 5G service transport. "ZTE believes that the transport network in the 5G era will be capable of:
1) Satisfying new C-RANs and supporting flexible networking of 5G Fronthaul, Midhaul and Backhaul.
2) Implementing service transport when cloudified core networks and mobile edge computing (MEC) are introduced, as well as providing massive service connections.
3) Supporting SDN/NFV-based network slicing through which the URLLC, eMBB and mMTC can get different slicing resources to ensure high QoS, superior reliability, and service isolation."
Mr Zhen says that based upon long-term technical accumulation and profound understanding of operator' demands for 5G network development, ZTE unveiled the industry's first 5G transport network solution on the basis of IP+Optical integration, that is, ZTE 5G Flexhaul, to the market at the 2017 Mobile World Congress (MWC) in Barcelona. "Being the first vendor to propose flexible, cost-effective and unified 5G transport network architecture to the market, ZTE at the same time showcased the industry's first 5G Flexhaul device which integrates Fronthaul and Backhaul perfectly. Owing to the: bigger bandwidth; shorter latency; flexible traffic engineering; scalable network architecture and unified transport of C-RAN and D-RAN - the solution was in the spotlight during the Mobile World Congress."
Core highlights of the ZTE 5G Flexhaul solution include:
* Terabyte-based ultra-large bandwidth;
* Microsecond-level ultra-low latency forwarding;
* FlexE network slicing technology;
* Flexible Traffic Engineering (TE); and
* Flexible network architecture.
Zhen adds: "Being an active enabler of the 5G Flexhaul technology, ZTE so far has extended a lot of discussions and cooperation in the 5G transport field in many countries, for example, Span, France, Italy, Japan, Singapore, and Australia to name just a few. ZTE and China Mobile have jointly obtained the national key project "5G Fronthaul and Backhaul Interface R&D and Verification" from the Ministry of Science and Technology of China, and will perform 5G Flexhaul ETE tests and pilot trials on existing networks in 2017. ZTE will work together with customers to promote the maturity and industrialisation of 5G transport technologies and put 5G into commercial application in 2020," Zhen concludes.