A new chapter for Android?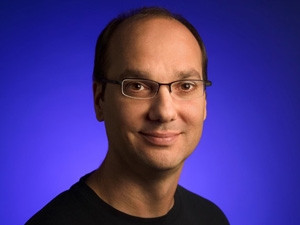 Google has announced that its head of Android, Andy Rubin, will "hand over the reins and start a new chapter at Google".
Taking over Rubin's role, in addition to his existing work, will be Google's SVP of Chrome and apps, Sundar Pichai. The move has added fuel to speculation that a merger of Android and Chrome OS is on the cards for Google's long-term strategy.
In an official blog post, Google CEO Larry Page says Pichai will double down on Android as the company aims to push the ecosystem forward.
Pichai joined Google in 2004 and was the driving force behind the Chrome browser, as well as Chrome OS and Google's key cloud-based services including Gmail, Calendar and Google Drive.
"Sundar has a talent for creating products that are technically excellent yet easy to use - and he loves a big bet. Take Chrome, for example. In 2008, people asked whether the world really needed another browser. Today, Chrome has hundreds of millions of happy users and is growing fast thanks to its speed, simplicity and security," says Page.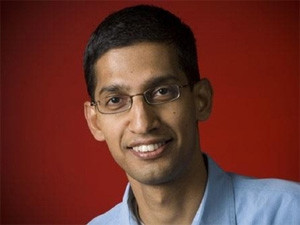 It has been said that by combining the Chrome and Android divisions, Google will be able to better pursue its corporate strategy and potentially converge its mobile and desktop software into a more cohesive brand.
Reuters quotes Gartner analyst Michael Gartenberg as saying while Android is extremely popular, it is actually Chrome that is at the core of Google's strategy. He also notes that Chrome OS and Android have been building many overlapping products. According to Gartenberg, Chrome is "the purest expression of Google's philosophy".
"For Google, it's not about the platform, but the ecosystem. They're more concerned long-term about Google Docs, Google Voice, Google Books, and less about helping Samsung sell more phones."
Exceeded ambitions
According to Page, he and Google co-founder Sergey Brin first heard about Android in 2004 when Rubin came to visit them at Google.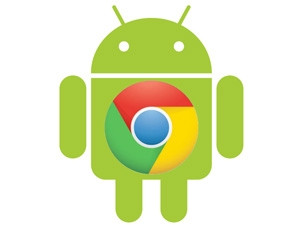 "He believed that aligning standards around an open source operating system would drive innovation across the mobile industry. Most people thought he was nuts."
Page adds that Rubin's insight struck a chord with Google because at the time it was "extremely painful developing for mobile devices".
"We had a closet full of more than 100 phones and were building our software pretty much device by device. It was nearly impossible for us to make truly great mobile experiences."
Google then acquired the Android operating system in 2005, and shaped it into what is now the most widely used mobile operating system in the world.
"We have a global partnership of over 60 manufacturers; more than 750 million devices have been activated globally; and 25 billion apps have now been downloaded from Google Play. Pretty extraordinary progress for a decade's work," says Page, adding that Android has exceeded "even the crazy ambitious goals we dreamed of".
Entrepreneur at heart
According to the most recent figures from IDC, 497 million Android-powered smartphones were shipped last year - accounting for 70% of global shipments. A new report also suggests Android is on track to overtake Apple and also become the most dominant platform on tablets this year.
In a message sent to Android partners, Rubin writes: "Today, the success of Android combined with the strength of our management team, gives me the confidence to step away from Android and hand over the reins.
"As for me, I am an entrepreneur at heart and now is the right time for me to start a new chapter within Google. I am amazed by what we have accomplished from those early days (not so long ago!), and remain passionate about the power of a simple idea and a shared goal - an open source platform freely available to everyone - to transform computing for people everywhere."
While it remains unclear what Rubin's new role within Google will be, there is speculation that he will join the Google X Lab - which is the division of the company responsible for more innovative and ambitious projects such as Google Glass and Google's self-driving car.