Cape Town boosts broadband ambitions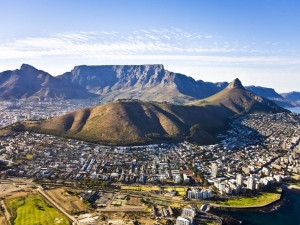 The City of Cape Town has advanced its plans for a fully digital region by partnering with Alcatel-Lucent and Bytes Systems Integration to expand its broadband and IP network infrastructure.
The terms of the partnership will see Alcatel-Lucent work with Bytes to deploy IP core routing network technology in the City of Cape Town.
The deal was announced at AfricaCom 2015, in Cape Town, this week.
According to Altel-Lucent, the IP-based broadband infrastructure will lower the cost of broadband connectivity, connect underserved communities and stimulate new digital business development, while facilitating high-speed local government services.
To drive growth and encourage new businesses to the area, the City of Cape Town wants to reduce the cost of broadband in order to expand access, says the networking firm.
Alcatel-Lucent Africa VP Daniel Jaeger says some of the driving factors for the city to be involved in this project are connectivity and better provision of services to citizens.
Jaeger notes that from a technology perspective, the City of Cape Town did not take a cautious approach in terms of this type of network deployment.
"We see many other cities or regional governments... because it's not their core business traditionally they take a very careful approach and would prefer to undermine the network than to build for the demand.
"The City of Cape Town has done the opposite and anticipates the demand and of the years to come and decided to build a safe network and one that is based on IP and better scalability," he said.
Sarel Van Wyk, sales manager at Bytes Systems Integration, says the city wanted to build a network to enable service providers and other small and medium enterprises (SMEs) to do business development in Cape Town, therefore uplifting SME-type businesses.
"Putting a network in place that takes away the extreme costs from the SMEs is assisting them to do their business; that was very important for the city to achieve," says Van Wyk.
"Providing better services to the city and moving to digital transformation allows the City of Cape Town to provide better services to citizens."
Van Wyk also notes the new network infrastructure is an investment for the next 20 years and the City of Cape Town won't have to worry about upgrading the network constantly.
According to Leon Van Wyk, telecoms manager, City of Cape Town: "The development of this high-speed communications infrastructure will further reduce the cost of broadband services through enabling open access to the city's broadband infrastructure for commercial service providers. This is facilitating easy access and driving competition, hence reducing broadband services cost to the citizens. As a result, commercial ISPs are also using the city's broadband infrastructure to provide Internet access to the public via WiFi zones."
Alcatel-Lucent was reluctant to reveal the value of the deal.