ERP, CRM integration unlocks value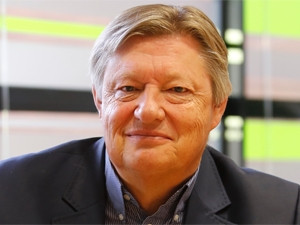 To unleash the full benefits of enterprise resource management (ERP) and customer relationship management (CRM), organisations should integrate the two.
That's according to Jeremy Waterman, MD of Sage ERP Africa and Middle East, who says every growing mid-sized enterprise needs to put in place business systems that help it streamline business processes, gain visibility into its operations, and enhance productivity.
"ERP and CRM each deliver enormous benefits to a business, but to unleash their full potential, they should be integrated," he says.
Analysts say companies have typically purchased and deployed ERP and CRM systems separately, but integrating the two can reap substantial benefits around time to market, improved cash flow and agility.
Forrester Research analyst, Ray Wang, believes there are massive benefits organisations can reap by integrating ERP and CRM tools.
"ERP systems provide much-needed internal information that can be shared with new stakeholders. CRM systems provide the entry point for stakeholders to engage with an organisation. You can't really have one without the other and be successful in the marketplace," he says.
Eric Kimberling, managing partner of Panorama Consulting Solutions, holds that ERP and CRM integration provides a comprehensive data set to allow the sales and marketing team to behave in a more predictable and proactive manner.
This integrated approach to CRM software will help organisations deliver high levels of customer service and ultimate customer satisfaction, he points out.
A CRM system helps the business record, catalogue and leverage information about its customers, Waterman says, adding keeping this data in a standard format and in a central location makes it easy to share customer information throughout the business.
He notes where CRM largely focuses on increasing profits by growing sales, ERP is about improving efficiencies and reducing costs.
"It allows for the rapid sharing of standardised information throughout all departments, efficient capturing of transactions, and streamlining of business processes. ERP also allows for better workflow and tighter integration of operational data and processes in growing businesses."
According to Waterman, traditionally, the decision-making around ERP and CRM has tended to be driven by two different areas of the business, with sales and marketing driving the CRM decision-making and finance and operations driving the ERP purchasing decision.
"This disjointed approach has typically led to the creation of islands of information," he points out. "Integrating ERP and CRM will help remove data silos in from the organisation and optimise operations across their businesses. It gives a more complete view of the customer, spanning sales, support, finance and accounting."
He adds integration provides a more detailed view of the customers' needs, order history, product shipments and account standing.
"This is actionable information enterprises can use to better anticipate and meet clients' needs. Another important benefit is information can flow between the systems without the need for clumsy, expensive interfaces or the need to recapture data."