Building your Skype for Business contact centre
The phrase "contact centre" often brings to mind an image of rows and rows of agents with headsets on, answering or placing calls. As technology pushes us forward, this image is rapidly changing.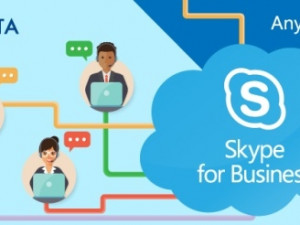 For many of us, we have the privilege of using Office 365 and Skype for Business as our primary means of communication, allowing us to work from anywhere.
Now, with Anywhere 365, contact centre agents will be joining this revolution.
The Anywhere 365 Contact Centre and Enterprise Dialogue Management platform is a full native integration into the Lync/Skype for Business platform for any kind of business, organisation or department that aims for cost-effective customer contact or an internal service desk with rich dialogue management and contact centre functionality.
With features such as call recording, wall boards, formal and informal agents, skill and presence-based routing, forecasting, call parking and many more, Anywhere 365 is the definitive Skype for Business-based contact centre solution.
Adding agents on the fly is also super-easy, whether they're new on the floor, or have just signed on from home using the WiFi. Physical restrictions are now a thing of the past.
Click here for more info on Anywhere 365 or contact Galdon Data today to set up a demo: sales@galdon.co.za 011 805 4420.