Vodacom, FireEye sign security pact
Vodacom has signed a partnership deal with US-based network security vendor, FireEye, to offer African organisations a cyber security intelligence offering.
According to the mobile operator, the announcement comes as enterprises in Africa report heightened security spending in order to align with ambitious investments in Internet-enabled technologies like cloud, virtualisation and mobile - to drive innovation and competitive differentiation.
Vodacom says while enterprises have grown more security conscious, attackers have also leveraged the latest technology advancements to create complex new tactics and methods to successfully breach and steal digital information and assets.
The partnership will see FireEye and Vodacom come together to enhance visibility and intelligence into the global threat landscape specific to the African content. The deal allows organisations to receive threat intelligence on one of the single largest IP network footprints on the continent.
"As South Africa's leading telecommunications operator, Vodacom hosts the largest Cyber Intelligence Centre in Africa," says Vernon Fryer, group technology security officer at Vodacom.
"To maintain a world-class Cyber Intelligence Centre, it is necessary to align with the best global information security leaders. Vodacom and FireEye formed an alliance to achieve this objective of being the leaders on the African continent," adds Fryer.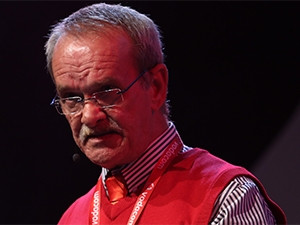 "As attacks change, defensive measures must evolve," says Deon La Grange, regional manager at FireEye.
"We recognise that there is no such thing as perfect security and this is precisely why enterprises need to be prepared for any eventuality. They must be prepared to block, and - in a worst-case scenario - respond to the attack to ensure they minimise any losses. We look forward to working with Vodacom to establish a strong cyber security network that is built on real-time situational awareness, intelligence, technology and expertise," he concludes.