Cisco encourages gender inclusion in ICT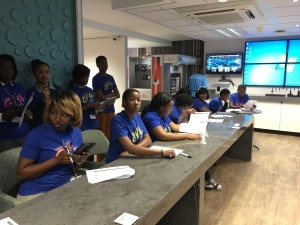 Technology firm Cisco will host young girls from 50 countries in 90 locations, and provide them with career advice, personal career anecdotes and demonstrations of Cisco technology as part of a Girls Power Tech initiative.
The Cisco project, which was introduced on Girls in ICT Day, aims to raise awareness around the importance of girls considering careers in ICT.
Girls in ICT Day is an annual day of activities backed by the International Telecommunication Union, aimed at creating an environment that empowers and encourages girls to consider careers in ICT. It is held each year in April.
According to a company statement, the aim of the Girls Power Tech initiative is to encourage the girls, 20 of which will be hosted in the South African office, to go on to study science, technology, engineering and mathematics subjects in higher education.
This year's Cisco initiative will involve a combination of office visits, tours, presentations and mentoring. The girls will be given the opportunity to connect with the other girls across the globe and female Cisco employees will share their personal experiences in the ICT field, the statement reads.
Haley Williams, CSR programme manager at Cisco Systems South Africa, says: "Globally, women comprise a mere 27% of computer science, engineering and physics fields, and remain an untapped resource. There is also the remaining stigma that ICT is a field suitable for males. The 21st century workforce needs a new set of skills."
Cisco says the lack of female representation in the South African ICT industry has become a growing concern to the South African Commission for Gender Equality.
Williams adds: "Cisco's participation demonstrates that women are powerful catalysts for change in society, and that technology is an enabler to help accomplish extraordinary things. A diverse workforce has never been more important to stay competitive in today's digital world and, more importantly, in the future."