SA cloud market worth $140m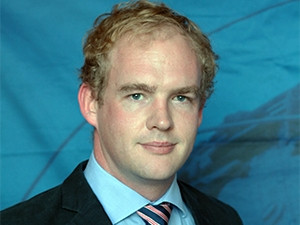 The cloud services market in SA is in a growth phase, while Kenya and Nigeria are still in an early growth stage, said George Etheredge, ICT research analyst at Frost & Sullivan speaking at the ITWeb Data Centre Summit 2016 in Johannesburg yesterday.
According to Etheredge, the local cloud market is worth $140 million and growing, while the Nigerian market is worth $90 million and the Kenyan one is worth $5.5 million.
The Frost & Sullivan cloud readiness index suggests that Kenya is a very attractive market for cloud investment, adding SA falls behind Kenya in terms of international bandwidth and Internet penetration, he says.
Etheredge noted cloud computing is the primary factor influencing the data centre market in SA as well as Europe.
Also, the market is driven by the desire of organisations to use an operational rather than a capital expenditure model, he said.
Moreover, the high cost of on-premises solutions, as well the improved cost and quality of connectivity are going to make using a third party data centre far easier and cheaper, said Etheredge.
In terms of the third party data centre market as a whole, the main barrier to growth is the cost and reliability of power supply.
Global cloud players are also putting a strain on the local market, said Etheredge. For example if a company decides to get its cloud needs from Amazon, they are not contributing to the local market, that money is going out of SA, he added.
And lastly there is a difficulty of pushing legacy systems into the cloud, Etheredge pointed out.
However, he noted enterprises in SA have come to accept that moving to the cloud is inevitable - they are no longer asking if they should, but rather how to get there.
Etheredge believes by looking at the European data centre market today, companies will get a glimpse of how the South African cloud market will look in the future.
He noted carrier neutral co-location providers will attempt to lure cloud providers into their data centres in an effort to create an ecosystem where cloud providers, network service providers, IT service providers and enterprise customers can interconnect.
He also believes managed hosting providers will aim to enter the cloud market. "They will either develop their own solutions or partner with prominent players to offer solutions to enterprises in transition to cloud." A good example of this in SA is the IBM and Vodacom partnership which aims to offer firms IBM cloud, says Etheredge.