What it takes to make it through two decades of changing trends in South African consulting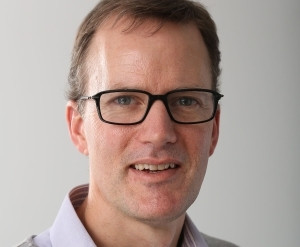 BSG's Head of Knowledge, Gary Stocks, is celebrating a 20-year career in consulting and technology. Since 1997, Stocks has been a proactive force for positive change at BSG, a local company which is a credible alternative to global consulting firms.
"What initially attracted me to BSG was the opportunity to be part of a local company with an entrepreneurial flair," says Stocks. "I wanted to do significant work and be part of building a proudly South African brand, rather than join a large, global consulting firm. BSG invests in our country and its people; with them, I can make a difference."
Over the last two decades, Stocks has witnessed crucial changes in the industry and has had the opportunity to work on significant projects to apply these.
Trend 1: Customer-centricity is the key to unlocking value
You don't need a customer programme to tell you that your customer is central to the success of your business. This is self-evident, but many businesses have not yet reached their desired level of maturity in this regard. Businesses need to respond to changing customer behaviour, especially among younger generations and their increasing use of digital channels and devices. Consultants can provide an independent perspective on the impact of the change across business silos.
BSG combined customer experience design techniques and data analytics to assist a leading South African retail bank to optimise its customer onboarding process in support of strategic goals relating to customer profitability growth. Read more about it.
Trend 2: Data-led solutioning
The acknowledgement and consequent acceleration of the importance of the use of data in problem-solving mechanisms is a key trend that Stocks identifies. "Most businesses do not mine the trove of data they already have for insight into their most important challenges. The evolving world of data management and data science allows us to harness data to deliver powerful insights." Add to that advanced machine learning and advances in AI and data becomes a business' most valuable asset.
Using data analytics, BSG harnessed the power of a bank's data in order to deliver insights which enabled an early warning system to identify financial distress in its customers five months earlier than normal. Read more about this solution.
Trend 3: Agile, team-centric delivery
There is an evolution in the way in which leading consulting firms deliver solutions. The traditional approach relies on certainty to deliver solutions in a linear, sequential manner, and involves individual, specialist skills applied in isolation. This approach is rapidly evolving to sense and respond to continuous change. Flexible, multi-skilled teams now build and test solutions iteratively and incrementally. Achieving business outcomes is the primary focus, not project outputs.
An example of this approach is when BSG worked with a prominent South African retail bank on a core systems development project to implement Agile development practices, in a traditionally Waterfall and governance-heavy environment. Read more about this engagement.
"Business and technology keep changing, ever more rapidly, and that means there are no shortage of challenging opportunities for consultants," comments Stocks. "Clients expect consultants to bring experience and knowledge. It helps that BSG is a home-grown, South African business. We focus on the challenges of operating in an African continent, increasingly connected to the global economy."
Stocks reflects that consulting is a rewarding career, and especially attractive for people who like to be involved in change. The benefits of learning fast come with stress, so a career in consulting requires commitment and high emotional intelligence.
BSG has opportunities for experienced consultants to do significant work and make a difference. Visit its careers page to find out more.