Unisa unveils R1bn science campus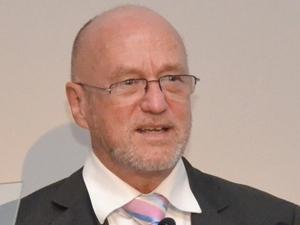 The University of South Africa (Unisa) this week launched a R1 billion science campus in Florida, Johannesburg.
The campus houses Unisa's College of Agriculture and Environmental Sciences, as well as its College of Science, Engineering and Technology.
The launch coincides with National Science Week, which comes to an end on Sunday, and is held annually by the Department of Science and Technology in collaboration with different stakeholders in the science system.
Professor Mandla Makhanya, Unisa's principal and vice chancellor, says Unisa intends to play a key role as a provider of science education - hence its investment of close on R1 billion into developing a campus which offers state-of-the-art facilities to enable the teaching and learning of science.
"We have chosen the first day of National Science Week as a fitting day for the launch of the Unisa Science Campus to highlight Unisa as a destination of choice for the study of science, including agriculture and environmental sciences, engineering and technology," says Makhanya.
Science and technology minister Derek Hanekom says science, engineering and technology have been identified as areas where there is an acute shortage of skills in SA, and must receive intense focus in both basic and higher education.
The Unisa Science Campus offers laboratories with high-end equipment, 12 buildings, a library, two auditoriums and a large study area. In addition, the campus includes a Horticultural Centre, a multi-purpose research and training facility designed to meet the education and research needs of students in a range of programmes, including agriculture, ornamental horticulture and nature conservation.
Short learning programmes ensure the centre's relevancy to the broader community and green industry.
According to Makhanya, the enabling facilities will support Unisa as a premier university - in South Africa, across the continent, and as one of the mega universities worldwide - to play a more significant role in terms of the sciences.