SA seeks to host 2021 World Science Forum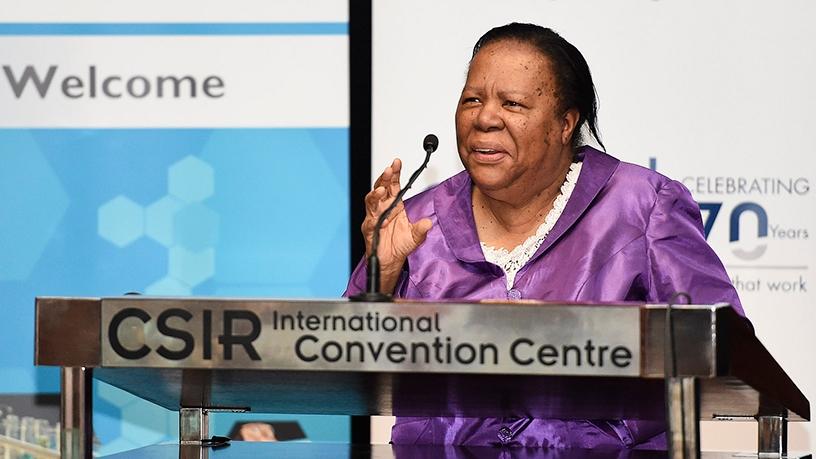 South Africa has expressed interest in hosting the World Science Forum in 2021.
Speaking at the Science Forum South Africa held in Pretoria last week, Science and Technology Minister Naledi Pandor said hosting such an international event would further raise the profile of African science and enhance the continent's science prowess on the global stage.
The World Science Forum (WSF) is an international conference series on global science policy. The WSF traces back to the first World Conference on Science, organised by United Nations Educational, Scientific and Cultural Organisation (UNESCO) and International Council for Science (ICSU) and held in Budapest in 1999.
Initially held only in Hungary, central Europe, the biennial forum increased its global footprint and so is held outside of Hungary every second year. This year the forum, themed Science for Peace, was held in Jordan where the minister took part as one of the keynote speakers.
To initiate the process, the minister said her department would begin talks with the Hungarian Academy of Science and other organisers of the forum.
"As political support and appreciation of science is critical, the Department of Science and Technology (DST) as a first step in partnering with UNESCO, would also facilitate a science and technology policy orientation course for parliamentarians, early in 2018 - in anticipation of a significant rise in the number of parliamentarians participating in next year's Forum," Pandor said.
Meanwhile, the minister also announced the department's plans to establish five new research chairs at universities around Africa. This will be done in a bid to boost the training of the next generation of scientists and researchers on the continent. "There was a strong call at the [South African] Forum for governments to invest in science and innovation in Africa and to develop robust national systems of innovation. Deputy President Cyril Ramaphosa tasked us to design innovation systems that encourage young people to turn ideas into products and services," she said.
The new research chairs will also coincide with commemoration of the 100th year anniversary of the birth of South African politician Oliver Tambo. According to Pandor, discussions were at an advanced stage between the department and the Oliver Tambo family and foundation to create the programme based on the South African Research Chairs model.