Nokia set to reinvent the 3310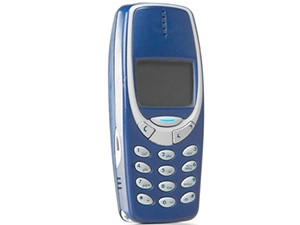 The popular cellphone of the early 2000s, the Nokia 3310, is set to make a comeback this year.
HMD Global, the Finnish company that owns the rights to use Nokia's brand on mobile phones, has said it will launch four new devices, including the 3310, at Mobile World Congress in Barcelona later this month.
This is according to a report by VentureBeat. The four devices will include the already launched in China Nokia 6, a mid-range Android device, an entry-level smartphone and the new 3310.
The modern version of the 3310 is said to cost EUR59 (R830), which means it will probably not be a smartphone or even have a camera. The device was one of the best-selling mobile phones, selling 126 million units when it was launched in 2000. It was known for its durability and long battery life.
Earlier this year, the company unveiled the Nokia 6 targeted at Chinese users, with a price of $246 (R3 250). It featured a full HD, 5.5-inch display, Snapdragon 430, 4GB of RAM, and 16MP primary camera.
The new mid-range smartphone, called the Nokia 5, will also feature the Snapdragon 430 chipset, but have a 5.2-inch display, 2GB RAM and retail for EUR199 (R2 800), according to the report.
The entry-level smartphone, to be called the Nokia 3, will run the Android OS and be priced at EUR149 (R2 100).
A launch event is to be held at the end of the month in Barcelona, where all four devices will be showcased to the European market.