Yowzit extends reach to public sector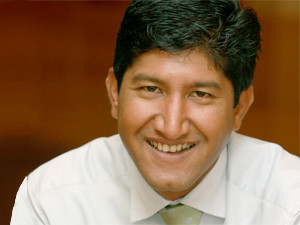 Yowzit, an Internet and mobile platform that aggregates crowd-sourced reviews of selected businesses across over 230 categories, has extended its reach into the public sector.
Pramod Mohanlal, Yowzit MD and former Nedbank executive, says the company recently won a grant to extend its platform to allow citizens to rate and review government services.
Through a partnership with Making All Voices Count and a consortium of donor funds, says Mohanlal, Yowzit - originally launched with the consumer in mind - has "taken on the grand challenge of improving service delivery in SA".
He says Yowzit - launched as an Internet platform in 2011, with a mobile app following in February 2012 - is one of 28 initiatives that has been recognised as having potential to "make a difference in the developing world by amplifying the voice of citizens".
Mohanlal says Yowzit's vision is to enable citizens and the state to interact in a meaningful way to improve the quality of service delivery in SA. "Citizens and businesses have come to expect the same level of service from governments that they experience in the private sector."
Making All Voices Count is an international initiative that aims to contribute towards effective governance and accountability, by enabling citizen engagement and open, responsive governments in 12 countries in Africa and Asia.
The organisation's brokering approach is focused on SA, Ghana, Kenya, Indonesia, the Philippines and Tanzania.
Global head of Making All Voices Count, Marjan Besuijen, says the aim of the organisation is to push effective democratic governance and accountability.
When the mobile app was launched almost three years ago, Mohanlal said Yowzit was not just about naming and shaming. "While we are more inclined to express bad service, we encourage consumers to use the tool to give credit where it is due."