JDA, IBM in supply chain deal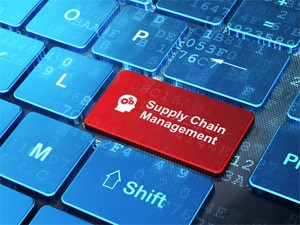 JDA Software and IBM have entered into a partnership to provide an integrated omni-channel supply chain which they say lets retailers make smarter sourcing decisions in real-time.
The companies say they will provide joint solutions to help organisations deliver engaging customer experiences by processing and fulfilling product orders in an efficient and cost-effective manner.
"The JDA and IBM partnership fills a massive void in the marketplace," says Wayne Usie, senior VP of retail at JDA Software. "Retailers need to become much more sophisticated and intelligent about how they source products for omni-channel fulfilment."
Usie notes there is far too much guess work involved, too many static policies, and no intelligence applied to the process.
Today's retailers, wholesalers and manufacturers are challenged to meet the demands of empowered consumers who insist on the right product, when they want it, at the best price and through their channel of choice, he adds.
The companies believe businesses are under increasing pressure to offer flexible options across more channels to meet customers' expectations. Clients increasingly demand delivery options such as buy online and pick up in store, they note, adding businesses are forced to make snap decisions based on static information resulting in inefficient fulfilment processes, shipping methods and inventory positions without dynamic views into their complete supply chain picture.
According to Lee Gill, EMEA vice-president for retail strategy at JDA Software, the South African retail market is transitioning from a single-channel business, focused on stores, to a multi-channel operation that includes online.
"As South African retailers take this 'journey', from JDA and IBM they can access best-of-breed solutions and expertise, honed from some of the most advanced customers and markets in the world. This will help retailers pick good practices, avoid costly mistakes and ensure their investment is based on building blocks that create a roadmap to excellence in this area," says Gill.
He adds JDA and IBM believe the evolution in multi-channel retailing is taking a specific course, as evidenced in more mature countries like the UK. Firstly, he says, it was a sales-led focus around e-commerce capability, but was quickly followed by a consumer-centric investment that created a seamless shopping experience for the consumer.
He points out JDA and IBM came together and combined a number of their respective solutions to deliver on this evolutionary path.
"Whether they shop online, in store or on a device, consumers expect to have their product orders fulfilled exactly how they want it and at the lowest price without exceptions," says Charles Chu, VP of B2B and commerce at IBM.
"Any business that ignores these changing expectations does so at the expense of customer loyalty and revenue growth. With this partnership between JDA Software and IBM, businesses will be able to seamlessly orchestrate a superior order fulfilment process that provides real value to the customer while eliminating costs and inefficiencies," Chu concludes.