Digital learning can aid free tertiary education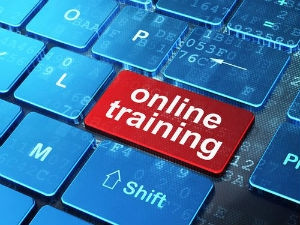 In a country where demand for tertiary institutions is too high, it is viable to experiment with the use of massive open online courses (MOOCs) to achieve universal low-cost tertiary education.
This is the word from Mauritz Venter, Frost & Sullivan ICT research analyst, who says MOOCs can help bridge the education gap between the wealthy and financially challenged in SA.
For the past weeks, university students and student bodies across SA have embarked on a #FeesMustFall protest movement demanding free higher education in the country.
Minister in the Department of Higher Education and Training, Blade Nzimande, says government has no money to fund free tertiary education. SA already allocates more of its annual budget, R297.5 billion, for the 2016/17 year, to education than any other department.
MOOC education material and lectures are made available through digital means. These online courses are open to anyone who qualifies, with virtually no limit to attendance, depending on the additional support required for students.
The costs of MOOCs include physical infrastructure requirement, like learning centres and technology, as well as facilitators at these centres who assist with the functionality of the learning platform, or tend to any technical queries or errors that may occur.
Venter says it would be more efficient to develop mass learning centres across the country, where potential students could access content such as lectures, course notes and textbooks digitally, as opposed to competing for the limited seats at one of the top institutions.
Those who want the 'campus experience' would still pay the fees to study at a renowned institution, while those without the funds, or who are unable to attain a bursary, would still have access to learning through an online environment, he states.
Venter explains: "Developing MOOC learning centres across the nation will allow students to study in an environment close to home, removing the concern of accommodation at an institution.
"While traditional learning is stringently structured in terms of lecture times, students learning through MOOCs would create their own learning schedule and could shape this around time used for part-time work or other activities such as caring for a family.
"The key benefit is the reduced costs associated to MOOC learning, due to the scalable nature and ability to re-use content while it remains relevant."