Cash Crusaders chooses WyseTalk
Coupling open collaboration with local support, Cash Crusaders has opted to implement WyseTalk's social business software.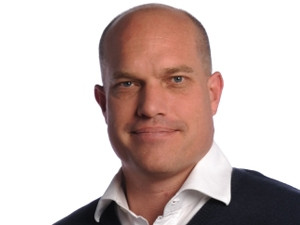 Cash Crusaders will use the WyseTalk social business software (SBS) platform for enterprise-wide knowledge sharing and collaboration.
According to CEO Sean Stegmann, the franchise group has been looking into various SBS offerings since early 2012, including Yammer, Jive and locally developed WyseTalk. "WyseTalk offered the best combination of open collaboration, broad device integration, a service offering and local support. It offers efficient, compelling use of social and collaborative elements to get the corporate conversation going."
For Stegmann, knowledge sharing improved with the WyseTalk implementation, as it allowed for the group's franchisees to easily share their ideas with each other and served as a platform to engage franchisees about opportunities and issues of concern to all. "WyseTalk has also enabled sharing of training material, and sales data is regularly disseminated and discussed. We're using it to manage franchisee performance, enhanced by the external triggers from customer service platforms like Hellopeter. Cost saving and efficiency producing ideas suggested by staff that we've implemented are great for rewarding staff, resulting in improved morale," he adds.
Gys Kappers, WyseTalk CEO, describes SBS as an essential tool to promote ideation and corporate teamwork in the modern enterprise through structured, inclusive brainstorming. "The bigger and more distributed a company is, the more value there is in that."
Dialogue can be challenging, but WyseTalk allows execs to hear franchisees' issues and to solve problems faster. "We are definitely still learning decorum and how to be constructive in our feedback and approach to the conversations. Initially, some franchisees were hesitant to participate in conversations, but our view was to embrace transparency and give integrity to the platform," he says. "We chose not to delete any conversations, but rather hear concerns and respond proactively, rather than let things fester."
Cash Crusaders uses WyseTalk's native mobile apps, says Stegmann, which allow for easier content sharing. Apps are available on Apple iOS, Android, BlackBerry, Blackberry 10 and Windows mobile, says WyseTalk.
"We look forward to continuing our partnership of innovation with WyseTalk," concludes Stegmann. "They have created a connected world of knowledge sharing and issue resolution between my franchisees and head office staff."