Telkom strike comes to an end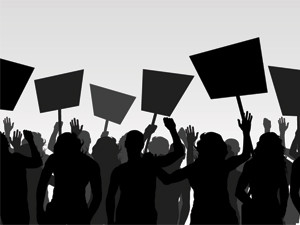 The Communications Workers Union (CWU) has suspended strike action at Telkom, bringing an end to the month-long industrial action at the telecoms operator.
Telkom workers who are members of CWU downed tools last month, as the union demanded salary increases for its members.
The crux of the strike comes back to CWU's displeasure with a collaborative partnership agreement Telkom signed with trade unions Solidarity and the South African Communications Union (SACU) in June
At the time, Telkom said the CWU had agreed "in principle" to the deal, but to date the union has still not signed it. This is mostly due to a stipulation in the deal that Telkom would not give any annual increase for staff this year, but committed to a 6% salary increase for all employees from 1 April 2017.
During the industrial action incidents intimidation and acts of sabotage on the Telkom network were reported, which prompted Telkom to offer a R1 million reward for information leading to the arrest and prosecution of the alleged saboteurs.
Today, Telkom confirmed that the CWU informed it this morning that the current industrial action would be suspended.
According to the telco, CWU's decision "is in response to the full and final settlement Telkom put to the union on Wednesday this week".
"Telkom welcomes and appreciates the suspension of the strike but also notes the union's decision not to sign the collaborative partnership agreement - the agreement which SACU and Solidarity signed in June this year," says a company statement.
It adds: "The agreement is critical in changing the way we incentivise and reward performance in the company and the signing of the agreement is central to this goal. We want to be able to reward Telkom employees for improved productivity and better customer service and we will do this through the partnership agreement. So while we welcome the suspension of the strike, in the best interest of all our employees, we will continue with our implementation of the collaborative partnership agreement."