Huawei to train 10 000 cloud engineers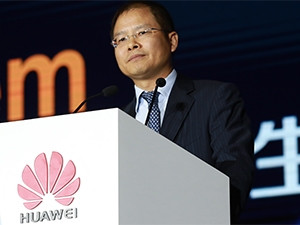 Huawei Technologies is increasing its investment in people and talent by committing to train some 10 000 engineers.
Speaking at the 2015 Huawei Cloud Congress in Shanghai this week, rotating CEO Eric Xu said engineers will be trained to develop cloud services and cloud applications.
Cloud computing will shape the IT industry, and this is why Huawei has set out to fully embrace cloud services, Xu noted.
"In next few years, Huawei wants to create a leading cloud operating system offering a vibrant cloud ecosystem."
Xu explained the cloud engineers will be trained at the Huawei innovation labs, where they will develop applications for the cloud ecosystem. He said because Huawei does not build any cloud applications, the engineers will be responsible for building the relevant apps.
He added that training the engineers falls in line with Huawei's new vision of building a cloud ecosystem. Huawei's cloud ecosystem will see the company focus on software platforms, enterprise cloud services, and building innovative and intelligent infrastructure.
"We will create a cloud ecosystem with business cooperation at its core, and technical partnership and talent development as its foundation. This ecosystem will enable our partners to jointly expand the industry size and achieve mutual success," said Xu.
According to Huawei, the company invests over $500 million each year in developing new cloud technologies.