Striata UK announces PCI Compliance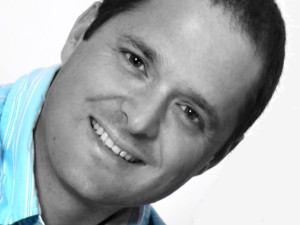 Striata today announced its certification of the Payment Card Industry Data Security Standard (PCI-DSS) for its Grade 1 infrastructure in the UK. "This is a significant security milestone for Striata, as it means that our premier clients can rest assured that all their sensitive customer information is secured in line with one of the strictest industry-recognised information security standards in the world," says Michael Wright, CEO, Striata.
Barclaycard recently went live with Striata's innovative and secure 'Push' e-mail statement solution. Wright explains that PCI compliance means Striata is not only providing Barclaycard clients with secure eStatements, but that the entire process meets the PCI-DSS security standards.
Wright says: "We understand the importance of security best practices and data handling, and adhere to the strict guidelines imposed by the PCI council."
PCI DSS is a proprietary information security standard for organisations that handle cardholder information for the major debit, credit, prepaid, e-purse, ATM, and POS cards. The standard was created to increase controls around cardholder data to reduce credit card fraud via its exposure. Validation of compliance is done annually by an external Qualified Security Assessor that creates a report on compliance.
By being PCI Compliant, Striata operates:
* A secure environment when processing, storing or transmitting sensitive data;
* A protected network from security threats;
* A strict access control process; and
* A constant monitoring and testing of network security.
Striata is committed to the security and confidentiality of sensitive data by meeting the physical security requirements of the PCI standard. "We have gained considerable knowledge and experience on how to effectively deploy a PCI environment and get it certified, so more of our clients and their customers can benefit from this strict information security standard," concludes Wright.
Michael Wright: Chief Executive Officer, Striata
Michael founded Striata in March 1999 with a view to build a global software business.
Michael is a pioneer of the internet industry. He speaks regularly on the use of email as a business tool and customer communication method. Michael has received numerous awards over the last 12 years in email marketing, including "Direct Marketer of the Year" by the DMA and was a finalist in the "IT Personality of the Year" awards.
Before the formation of Striata, Michael was the managing director of VWV Interactive. Michael began his working career with PricewaterhouseCoopers, where he became a principal manager in the Consulting & Assurance Services (CAS) and was responsible for both Internet Strategy & Services and Business Information Services.
Michael is a Chartered Accountant. He served on the South African Institute of Chartered Accountants' (SAICA) information technology steering committee. He is a founding member and past Chairman of the Audit Bureau of Internet Standards (ABIS).
Michael is also the founder and executive chairman of the South African Chapter of First Tuesday, the "Global Thought Leadership Network".
Michael is now one of the world's foremost experts on eBilling adoption tools and techniques. He routinely consults and speaks on driving paperless processes in large organisations.