Barbara Mallinson - Making the most of talent
Mallinson is building a legacy.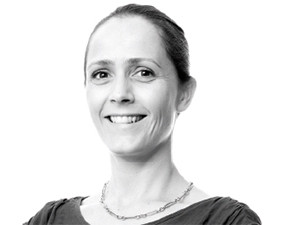 Barbara Mallinson, founder and CEO of Obami, describes herself as a South African through and through. She studied for a BSc at the University of Cape Town, and then went to London, where she dabbled in digital marketing and launched a few websites.
"I always knew I wanted to start my own business," she says. "Perhaps a bit naively, I decided to embark on this Obami journey. At first, it was a generic social networking site. At the time, Facebook was growing, Twitter was growing, all these other social networks had millions of dollars in venture capital, and there was little old me trying to compete with them. It was definitely a school of hard knocks, and I learned many lessons."
She became homesick and decided it was time to move back home. "We made a few modifications to the Obami platform, and then began to roll it out as a social networking site for schools, with the aim of uplifting South African education, which, as we all know, is in a crisis, and if something is in crisis, it's really calling out for some form of innovation or a better solution."
She felt this was the ideal time to introduce this platform to SA and Africa, which would enable schools to benefit from emerging mobile and social technologies. "Taking on the education system is a real challenge, so what we've decided to focus on going forward is changing the way we learn, as opposed to changing the education system.
Obami has come full circle to be a learning solutions company, developed from scratch to help organisations make the most of their human talent. Obami has enjoyed many successes and accolades. It was recognised as one of the 'Top 10 Most Innovative Technologies in the World' in 2011 and was identified as one of the 'Top 20 Startups in Africa' by Forbes a year later. Mallinson has been branded an IT Hero, one of Cape Town's Top 10 Women in Business, and one of the top African women in business. She is also the only African sitting on the advisory board for the Mobile World Capital, a global initiative driven by the City of Barcelona and the GSMA.
"I feel excited about Africa, particularly in terms of upliftment and development. We're seeing amazing advances in technology adoption across the continent, which will boost access to information. For me, being a part of this development path is enough of a legacy."
This article was first published in Brainstorm magazine. Click here to read the complete article at the Brainstorm website.