MTN talks down retrenchment worries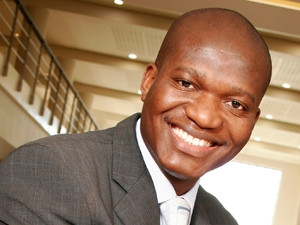 Mobile operator MTN has moved to allay concerns it is seeking to shed jobs from its enterprise business unit, after trade union Solidarity said it fears a major retrenchment exercise is looming within the division.
Solidary spokesperson Marius Croucamp says the company's enterprise business unit issued notices to all its 578 employees on 21 January, informing them they would be affected by a restructuring process.
"These are not retrenchment notices, but there is no doubt that there will be job losses," says Croucamp, adding, in the past year, MTN retrenched 476 workers, after issuing notices to about 800 employees.
"We expect that between 230 and 300 employees could lose their jobs this time. We are very worried. It's a major retrenchment process," he says, explaining MTN plans to issue retrenchment notices by 1 May.
However, MTN group executive for corporate affairs Chris Maroleng says the company has no intention of retrenching the 578 enterprise business unit employees, reiterating recent comments by MTN SA chief enterprise officer Alpheus Mangale, who explained the company is seeking to realign skills within the unit.
"This is not about shedding jobs or trimming costs, it's about having the right skills in the right positions. By law, we have to issue notices to all affected employees when restructuring or transforming a unit, but there is no intention to retrench."
However, Maroleng could not guarantee that no job cuts would ultimately transpire, adding that a few employees may ultimately not find positions in the restructured unit, or elsewhere in the company. "Our argument is that all 578 employees will not lose their jobs. This is a transparent process and we have nothing to hide."
Speaking to ITWeb recently, Mangale said revenue growth is the main driver behind the group's restructuring of the unit, as the company seeks to position itself as a fully-fledged ICT services provider. MTN wants to see the enterprise business division contribute 20% of group revenue over the next few years.
"Those that cannot be placed within the business unit will be matched to other roles within the MTN group. There will also be a need for us to place resources into new markets, if we want to move into new regions. It is possible, therefore, that we will attract more skills at the end of this exercise," Mangale said at the time.
This morning, Mangale once again emphasised MTN's position, saying the issuing of notices and the commencement of the consultation process is likely what prompted Solidarity's reaction.