MTN reportedly eyeing Telkom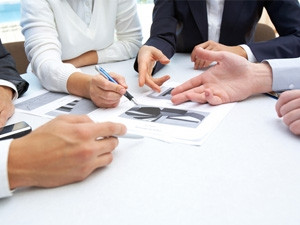 MTN is reportedly eyeing a majority stake in Telkom in order to challenge Vodacom, which has about half of the cellular market share, Bloomberg reports.
Citing "people familiar with the matter", the wire service reports MTN has had exploratory discussions during recent months over a possible offer.
Telkom, in which government has a 40% stake, has recently seen its share price surge, gaining 151% year-on-year to a new five-year high - and about R20 shy of its all-time high in September 2007. Its stock is now worth R40 billion. This has prompted analysts to suggest some investors may have insight into the fixed-line operator's prospects.
The fixed-line operator, which dominates that segment of the market, has been in talks with MTN for about a year over extending their roaming deal and Telkom handing over operational management of its mobile network to MTN.
Today, Telkom said the parties remained in talks, and would update shareholders as soon as they receive the appropriate legal and regulatory approvals. The move is a bid to stem capital expenditure at Telkom's mobile arm, which has yet to turn a profit.
Earlier this month, Bloomberg, citing "people with knowledge of the matter", reported Telkom was looking at selling its tower network in a deal that could be worth as much as R11.3 billion and attract interest from tower operators such as IHS Holding and Helios Towers Africa.
Telkom communications head Jacqui O'Sullivan, while declining to comment on that speculative report, noted Telkom is still considering a range of options around its assets. Bloomberg previously reported MTN may be a buyer for all of Telkom, although Vestact analyst Sasha Naryshkine has noted such rumours have been swirling since before Vodacom was unbundled in 2009.
Government's stake in Telkom could also be up for grabs as the state urgently needs to free up cash to aid Eskom, which has implemented rolling blackouts in recent weeks as the grid comes under pressure. MTN had net debt of R5 billion at the end of June, while cash inflows generated by operations came in at R30 billion.
Naryshkine has said the potential sale of a 40% stake in Telkom could be one reason behind the fixed-line operator's recent share price rally, noting the market must have a reason to invest in Telkom, which is trading at the same multiple as Vodacom, despite its flat revenue situation.
Vodacom is in the midst of trying to buy Neotel for R7 billion, which would give it access to Neotel's 16 000km of fibre and speed up its plans to roll out a fibre network to homes and businesses. The Independent Communications Authority of SA (ICASA) is deliberating this deal, and will make a decision next month.
Should ICASA approve the deal, it will still require the green light from SA's competition authorities. MTN is anti Vodacom's move, arguing it would hand Vodacom additional spectrum on a platter and give it a cost advantage.
Bloomberg also quotes O'Sullivan as saying: "Telkom is engaging in discussions with a number of industry players to consider how we, as an industry, could operate more efficiently." She adds the listed company, which is in a closed period, is bound by JSE rules and will follow necessary rules.
The wire service also noted MTN spokesman Chris Maroleng declined to comment.