Identity verification firm eyes international debut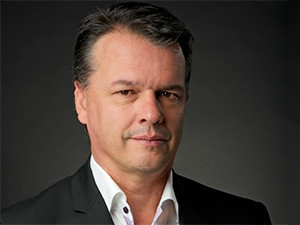 Businesses in Australia and New Zealand, as well as in Africa's most populous nation Nigeria, will soon be able to verify the identities of individuals online using identity verification service, ThisIsMe.
This is the word from CEO Mark Chirnside, who says his business will expand into those regions in the next few months, with progress in Australia and New Zealand already in the advanced stages.
"In Australia and New Zealand we have already been contracted, we are just going through the process of getting up and going," he says. "Next week, we've got a decision-making process on Nigeria, and I'm sure it will go favourably."
Business buy-in
Cape Town-based ThisIsMe provides a business solution and app - available on iOS and Android's Play Store - to verify an individual's identity to other individuals, businesses, financial institutions and regulators. It does so using links to the Department of Home Affairs and the major banks, says Chirnside.
The ThisIsMe solution was first conceptualised in 2013, as a service that will prove in real-time that an individual, company or corporation is who they say they are.
Developing ThisIsMe was mainly motivated by popular social network Twitter's authentication method of a blue tick next to the name of a famous person, states Chirnside.
"We came up with the idea of a green tick, if you're not famous but you are who you say you are. That evolved into what the solution is today."
To be able to verify a person's real identity, ThisIsMe works with home affairs data by linking to the government department's application program interface, says Chirnside. "We check with home affairs; we are also able to check through your bank account to prove that the bank account is in your name and your ID. We don't have the ability to take money from the bank account as we've turned that option off."
With a focus on compliance related to the Protection of Personal Information Act and the Financial Intelligence Centre Act in the financial space, ThisIsMe has attracted substantial interest from South African corporate businesses and the customers they serve.
According to Chirnside, since the launch of ThisIsMe's business solution, over 20 corporates have signed up to use it to verify the identities of their clientele. "This includes two banks, one being from the 'top five' in South Africa; one insurance company, fund managers, HR businesses and a taxi company."
For the business sector, ThisIsMe is in the form of a solution, while consumers can use the service's free app to verify a person's identity.
"If someone is at your gate, you can ask them for their cellphone number and if they get a message they will be required to respond with their ID number and the app will inform you whether home affairs knows about them, whether they are real or not," he explains.
Following success in the local market, ThisIsMe has received further funding of $2.5 million from private investors, which has fuelled the company's plans for international expansion.
Commenting on why those particular three markets, Chirnside says: "Nigeria is Africa's most populous country and the sheer number of people make verification a major challenge not only for government, but also for a rapidly growing online market. Nigeria's fintech space is vibrant at the moment and the people of Nigeria are particularly primed to make use of online technologies that can make their lives easier.
"In Australia and New Zealand, we were approached by someone who had a similar product - they looked at our product and decided they would like to take our product back into Australia and New Zealand and expand it," he told ITWeb.
Chirnside adds ThisIsMe is also looking to expand to Western Europe and the US market.