African ministers step on media toes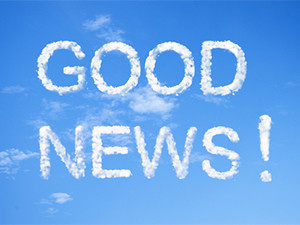 Ministerial leaders of the nations in the Southern African Development Community (SADC) have called for the development of a code of ethics for media practitioners in the region.
Communications minister Faith Muthemba has previously repeatedly called for such regulation of the South African media.
According to Christopher Dlangamandla, chairperson of SADC's ministerial committee for public information, the media in the region still grapples with ethical issues and the publication of "what is deemed right".
"We are calling on member states to strengthen codes of ethics to boost the public confidence and professionalism in the public information subsector. This is the way to go, as the public needs to trust the media, and we need to ensure that a code of ethics for the SADC media should be developed," says Dlangamandla.
He says the media in the region has been subject to various litigation matters and retractions, which necessitates a code of ethics for member states.
"The state of media in the region needs to be looked into holistically and we need to learn how others have tackled such issues."
Muthambi also recently urged a training programme be established for local communicators and journalists. She has long been very vocal that South African journalists need training and has proposed patriotism in the way news about government is reported; so-called 'sunshine journalism'.
Meanwhile, her department is still tackling serious issues, such as the slow rollout of digital migration and concerns with set-top-box manufacturing, as well as a lack of leadership at the South African Broadcasting Corporation (SABC).
Harmonised regional system
SADC communications heads, including Muthambi, are gathered in Maseru, Lesotho, for an ICT and postal services ministers' meeting. Other than media ethics, agenda items include the rollout of digital migration, mobile roaming and broadband in the region.
The SADC region is made up of 14 member countries that include Angola, Botswana, Democratic Republic of Congo, Lesotho, Malawi, Mauritius, Mozambique, Namibia, Seychelles, South Africa, Swaziland, Tanzania, Zambia and Zimbabwe.
In a statement, Dlangamandla says SADC member states need to take necessary measures to ensure the development of media that are editorially independent and conscious of their obligations to the public and greater society.
"While each member state has its own accreditation process, we are encouraging a harmonised regional accreditation system among member states, for ease of operation across SADC ... It is time SADC adheres to that," he comments.
However, Raymond Louw, South African National Editors Forum Media Freedom deputy chairperson, says he doesn't think a regional code of ethics is necessary in the case of South Africa.
"South Africa already has a Press Council, which is a self-regulatory mechanism. There is already a code of ethics that applies to South African media," adds Louw.
Positive stories
Both Muthambi and the SABC's suspended COO, Hlaudi Motsoeneng, have in the past called for journalists to be licensed. Motsoeneng also previously stated journalists need to be regulated.
Meanwhile, president Jacob Zuma has urged the media to "produce products that inspire and build the country and provide the youth with role models".
Zuma has emphasised the importance of information by saying it is powerful and citizens need information to go about their daily lives.