SA's e-commerce players eye bigger pie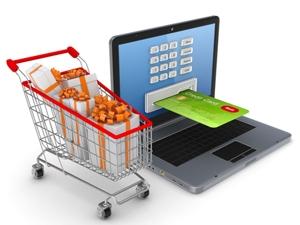 As global e-commerce evolves into a $500 billion industry in 2018, online transactions in SA still sit at around 1% of total retail value.
However, industry players believe the local market can transition to 5% in what has traditionally been a bastion of brick-and-mortar retail.
Local research firm World Wide Worx, in a recent report, noted that for the first time since the dawn of e-commerce in SA, online retail in this country reached 1% of overall retail during 2016.
"While 1% represents a very small proportion of overall retail, it is also a psychological barrier for investment in e-commerce initiatives by physical retailers," says Arthur Goldstuck, MD of World Wide Worx.
A recent survey by PayPal notes although e-commerce has experienced slow take-off in SA, it is now gathering pace. The PayPal report says 58% of online adults in SA shopped online over the past 12 months, amounting to an estimated total spend of R37.1 billion.
E-commerce experts in SA believe it is possible to reach the 5% mark if a few key elements are etched into place in a short space of time, or merchants may miss the opportunity.
According to Google SA head, Luke McKend, technical proficiency is where South African e-commerce will be won or lost. Better Web sites, platforms and customer journeys will unlock the missing mobile piece, he points out.
Mike Cotterell, Pick n Pay's head of online, maintains that getting the fundamentals right first will drive the necessary demand. "It's about quality products in a quality online environment that works every time."
This sentiment is echoed by Woolworths' head of digital, Liz Hillock, who believes demand will increase as locals do things better, whether on mobile or desktop.
"It is essential that we adapt global standards of best practice to suit the South African market and socio-economic conditions," says Robyn Cooke, head of e-commerce at The Foschini Group.
Karen Nadasen, CEO of online payment gateway PayU, says SA is witnessing a consolidation of offerings and partnerships of online and offline merchants.
"Merchants that are online are starting to partner with offline businesses by offering package deals. For example, you can purchase a movie ticket online together with your dinner bill, the later of which would previously be paid separately and offline," she notes.
Nadasen adds that another key area is ensuring payments are seamless and secure. Payments occurring on mobile may be behind the curve for now, she points out, adding this presents another significant opportunity for merchants.
"In truth, it is already safe to purchase online. More people just need to experience it for themselves. This tide already seems to be turning as chargebacks - a transaction reversal meant to serve as a form of consumer protection from fraudulent activity - are decreasing.
"Overall, there has been a 74% decrease in the average chargeback rate and a 72% decrease in the number of chargebacks across our merchants. The main reason for this is the implementation of 3D Secure coupled with stronger anti-fraud management."