Ekurhuleni to get more Fab Labs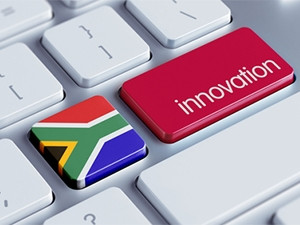 The City of Ekurhuleni is working with the Massachusetts Institute of Technology (MIT) to establish fabrication laboratories (Fab Labs) in two of the city's townships.
Nkosindiphile Xhakaza, Ekurhuleni MMC for economic development, made the announcement on day one of the SA Innovation Summit, at the Birchwood Hotel, yesterday.
The city is one of the 450 international Fab Lab network members, and has already established three labs in Thokoza, Thembisa and Tsakane, he said.
"We are rolling out the fabrication labs in all of our previously disadvantaged areas, having noted the interest they generated among young people. Since we adopted the Fab Lab development, we have seen exciting products created by our young people."
"Two more labs are geared to be established in Vosloorus and Duduza," he added.
The concept of a Fab Lab was first started at MIT as a facility that clusters off-the-shelf, industrial-grade fabrication and electronic tools, wrapped in open source software and programs written by researchers at MIT's Centre for Bits and Atoms.
In SA, Fab Labs were first introduced in 2005 by the Department of Science and Technology, under the auspices of the Advanced Manufacturing Technology Strategy-Implementation Unit, and managed by the Council for Scientific and Industrial Research.
Sherry Lassiter, head of the Fab Lab Foundation at MIT, said they are working with network developers and the Department of Economic Development in Ekurhuleni to build a network of Fab Labs in the city.
"We hope we can leverage [the Fab Labs] for both education and entrepreneurship. This is a project that is growing and developing, and we're very excited about it," she said.
According to Xhakaza, Ekurhuleni is moving towards becoming a leader in promoting innovation at local government level.
"We remain on course to ensure that each of our 17 townships have a Fab Lab to ignite and inspire creativity and innovation among the youth," he stated.