Women disrupting IT
It's not a novel concept, but it's one that is struggling to take off.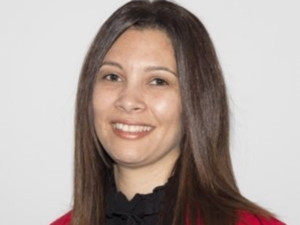 There's been a lot written about women in IT. How many of them there aren't, how to get more women involved in the very male-dominated industry, and even plans to draw schoolgirls into fields that would qualify them to enter the field. But the very real fact of the matter is that there are fewer women in IT than ever previously, with Deloitte Global predicting that by the end of 2016, fewer than 25% of IT jobs in developed countries would be held by women.
Kim Palmer, director at On the Ball College, says there's still very much a perception that IT is just too technical for women to adopt as a career choice. She says, "Educating girls at school level about choosing a career path in IT is vital. All too often the choice of IT as a subject is regarded as an alternative for a learner who isn't coping academically, instead of as a viable career path. In fact, some schools don't even offer IT as a subject owing to lack of resources and learners wanting to study IT have to travel to other schools to acquire IT skills."
She continues: "In addition, neither IT nor CAT (Computer Applications Technology) are counted as points when applying for a degree at university, so they're often not the primary subjects of choice for learners wanting to continue their education beyond school."
Palmer highlights that there's a general shortage of IT skills: "The IT industry is growing so rapidly that the need is growing on a daily basis. LinkedIn suggests that the top 10 skills that will be most in demand in 2017 are all centred around the IT
Gender imbalance in IT has been recognised as a trend for at least the past 10 years, and this is very much a global trend, with some of the biggest players in the IT space including Oracle, Dell, Comptia and even Facebook supporting programmes that encourage women to enter the field.
Palmer says there are several reasons for women not choosing IT as a career path. The obvious one is lack of access to IT and STEM (Science, Technology, Engineering and Maths) tuition at school level. Over and above that, girls are often not encouraged to express an interest in science and technology, which needs addressing, says Palmer. "We need initiatives to encourage more girls and young women into streams that will lead to careers in IT."
While the government is encouraging women to enter IT through the B-BBEE scorecard, or by specifying the ratio of women learners that need to be trained in a learnership, both of these initiatives rely on the women already being employed in the IT sector. "Ideally," says Palmer, "we'd like to see women getting IT skills earlier in their education."
"Once learners have left school, it's very difficult for them to decide on a career in IT if they have no computer literacy whatsoever. Most training courses require at the very least the ability to use a computer."
Referring to learnerships, Palmer says, "These are more focussed on the unemployed youth, but more needs to be done to encourage growth in the number of women entering the IT industry. I'm referring to women who become mothers, who need that extra support with child-caring services, for example. While this isn't specific to women in the IT sector, it's of general concern to women in the workplace."
According to Palmer, even women who have IT-related qualifications are struggling to find employment as the industry tends to hire men as well as people with workplace experience. "We've just trained 38 women in programming, all of whom had prior IT qualifications in Oracle Java, and all of whom were unemployed. We find that businesses are reluctant to take on women - particularly women who have no prior work experience."
What will it take to change this status quo? Well, according to Palmer, companies need to be prepared to take on freshly qualified individuals, provide them with the mentorship and workplace experience that they require, and reap the rewards of an empowered workforce in the knowledge that they are contributing to greater equality in the IT field.